×
COVID-19 Corona Virus - We are monitoring the situation as closely as possible but it is changing daily. We are currently still able to process orders and ship them as normal, however as different postal services around the world adopt different restrictions we are experiencing delays in items arriving outside the EU. Please be patient, your order will get to you.
This strain is a high yielder. The cross has a nice taste and grows well in wet / humid areas. The unique cross of White Widow and Skunk gives a special taste with a great social high.
| | | |
| --- | --- | --- |
| | THC CONTENT | 15%-18% |
| | FLOWERING TIME | 8-10 WEEKS |
| | TYPE / OUTDOOR | INDOOR/OUTDOOR |
| | OUTDOOR HARVEST | EARLY OCTOBER |
| | PLANT HEIGHT | MEDIUM 100cm-180cm |
| | YIELD | 400-500 g/m2 |
Tasting Notes
The cross between White Widow and an old skunk strain has led to a stronger more earthy scent that still maintains many of the finer more subtle citrus spice notes from the widow mother. The taste is still more of incense that of lemons with a stronger skunky flavour which compliments it nicely.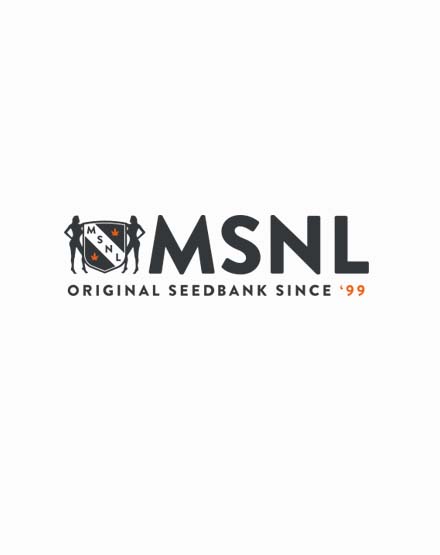 Reviews
"Two of the best."


Review by Rob

I love Indica, Widow and Skunk crossed is a match made in heaven. Also from Aus, the delivery was fast, stealthy and reliable. Grown indoors the seed was easy to germinate, and the plants bushy robust and stocky. The smell was awesome and the stone was strong and heady as should be. I get Munchies just looking at the buds. Recommend.

(Posted on 17/08/2019)

"Tasmania, Aus"


Review by Dan

Ordered over a month ago. Seeds arrived perfectly, had trounle germinating the widow skunk but this may be the climate or geo location way down under Down here we just smoke whateva we dont know what strain or if it is infected or etc. Have tried to educate ppl down here but they dont care most of em. Cant ait til it flowers!!!

(Posted on 13/09/2018)

"Get ready to sit for a couple hours"


Review by Stoner Support

Aroma is really refreshing and the smoke will slowly expand in the lungs. Not a creeper at all, you'll feel this one right away.

(Posted on 12/05/2017)

"I found it pretty powerful"


Review by Hudson

I know the other reviewers thought it wasn't too strong, but I thought it would be and it was. I fell asleep after just a couple hours, but not before eating an entire bag of chips.

(Posted on 24/02/2017)

"Great with friends"


Review by My Chill Pill

Usually widow knocks me out too, but not this stuff. Makes you relaxed, so everything's still better, but keeps you active so it's great to smoke with friends

(Posted on 26/09/2016)

"#1 widow"


Review by Travis

Love me some white widow but this one Trump's it's cousin widow skunk is a must have for the casual smokers

(Posted on 02/09/2016)

"My fave widow strain"


Review by Andy

Widow strains typically leave me with pretty serious couch-lock, which is alright sometimes, but I can't smoke it all the time. This gives me the great taste of widow, without totally knocking me out.

(Posted on 07/08/2016)

"Great"


Review by Sir lapis

I live on the equator in the tropics this plant did great. I used smaller 1-2 gallon pots. We have 12/12 light cycle here so I think smaller pots is the way to go. Seeds germinated really fast. This strain is a hit.

(Posted on 05/01/2016)

"Equator"


Review by Sir lapis

I live on the equator in the tropics and this did great in the drier season. gonna buy more. They did great in 2 gallon pots. Went to flower quickly I think it's the 12/12 light cycle here. Another winner by MSNL

(Posted on 04/01/2016)
Show all reviews