Growing Cannabis at Home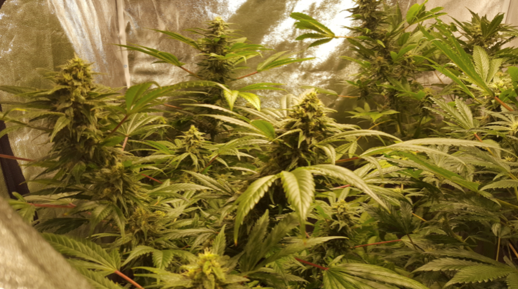 If you are one of the many people wanting to grow cannabis from the comfort of their home but have no idea how to properly grow, then GreenBox Grown is perfect for you!  GreenBox Grown is a website full of how to videos covering every topic there is from germinating your seeds to harvesting your buds, and everything in between! The biggest feature that sets GreenBox Grown apart from the rest is ou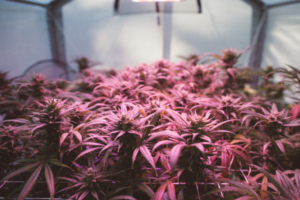 r Cannabis Growing Hotline.  With GreenBox Grown, you can text or email us asking any question you may have about your grow, and our grow expert will respond within 12 hours with a solution to your problem!  This service is completely free and available 24/7, so be sure to contact our hotline whenever you have any question at all!  You can contact the hotline by texting (831) 601-0853 or by visiting this page:  https://www.greenboxgrown.com/contact
We also offer different step by step grow "series" which include weekly videos covering a particular grow from start to harvest!  The best part is all the videos are 100% free and are mobile friendly so you can access them while working in your garden.  If you are a beginner and are in need of growing supplies, GreenBox Grown has you covered!  You can browse our cannabis growing starter kits for a complete setup including everything you need from start to harvest.
(Visit www.greenboxgrown.com today to get started!)
Grow Videos
If you are looking to grow massive and dense buds, then following the GreenBox Grown Videos is a good idea!  For someone who has zero experience with growing cannabis, start off in our "Intro to Cannabis Growing" Video section.  This area covers all of the basics and what you need to know before you start growing.  Think of it as your crash course on growing cannabis!  You will also learn things like the differences between auto flowers and photoperiod plants, growing indoor vs growing in a greenhouse, how to pH your nutrients, and much more!
Once you have finished w
atching the Intro videos and have your grow room setup, you are ready to move on to the "Starting from Seed" section.  These videos show you how to germinate and plant your MSNL Seeds so they have a strong and healthy start!  This section also covers the seedling stage and everything right up to the start of vegetation.  Once you have reached that point, it is time to select your grow series.  If you are growing auto flower seeds, go with the auto flower series and if you are growing photoperiod seeds, go with the photoperiod series.
Once you have completed the grow series and are ready to harvest your crop, move on to our "Harvest & Curing" section to do just that!  Once you have completed those videos, you have finished the entire growing cycle!  GreenBox Grown also offers videos and information covering "Pests & Problems", "How to Make Extracts", and "Interviewing other Home Growers".  You can access any of these playlists via the "Grow Videos" page of the GreenBox Grown website!
24/7 Hotline
Even with the growing videos at your disposal, there can still be questions that arise with your grow.  That's where the GreenBox Grown Cannabis Growing Hotline comes in!  You can text or email our hotline with pictures of your plants and any questions you may have about them, and our grow expert will respond within 12 hours with a solution!  This is also great for checking in to see if your plants are doing alright and are up to par.  Feel free to send in pictures of your plants for a diagnoses or report on how they are doing.  GreenBox Grown is proud to be the only cannabis company to offer this kind of service, and we encourage you to contact us with all your growing questions!
Growing Starter Kits
Another unique feature of GreenBox Grown is our Starter Kit Selection.  We offer various sizes of Indoor and Greenhouse starter kits, which come complete with every supply you need from start to harvest!  Our supplies are hand picked and have been tested by expert growers so you only get the best of what's available.  These products are high quality but are also affordable, and our entry level kits start at $155.  Our greenhouse starter kits are equipped for year round growing so you don't have to grow with the seasons, and all of our kits are equipped to work with both photoperiod and auto flower plants.
GBG Blog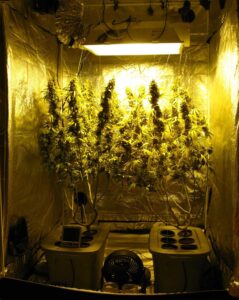 The GreenBox Grown Blog is updated 5+ times a week with product reviews, how to videos, cannabis news, and more!  All of our product reviews are on home growing related supplies or smoking paraphernalia.  We also offer videos and equipment for making extracts at home out of your bud!  You can learn how to make Rosin, Dry Sift Hash, Bubble Hash, and more!  You will see there is also an "Extracts Supplies" tab on our store which has all the equipment you need for making those extracts.
Growing cannabis on your own can seem like a really daunting task, but with the help of www.greenboxgrown.com it is easier than ever!  Just follow our step by step grow videos and call in to the Hotline whenever you have a question, and you will be on your way to growing Top-Shelf Buds in no time!
Happy Growing!