On 9th June 2022, the Thai FDA officially removed hemp and marijuana from the Category 5 narcotics list, making it the first Asian country to decriminalize cannabis. But there's some confusion on what this law actually means in reality.
And perhaps the one thing most people are wondering is, is weed legal in Thailand?
Yes, Thailand have now legalized the possession and consumption of marijuana on private premises and cultivation too providing you have the relevant permits.
The Thai government may have legalized marijuana, but there are strict limits around that law. Read on to learn what is allowed and what is not.
What are the New Weed Laws in Thailand?
According to a post on the Thai government's Facebook page, the recent legalization of cannabis was done with medical, economic and health objectives in mind. The new Thailand weed laws do not allow the recreational use of cannabis nor the importation of weed from other countries.
As a country Thailand is known for its use of natural healing approaches to medicine and Medicinal marijuana has been legal (1) since 2018.
However, the June 2022 law change saw the country legalizing growing, production and selling of marijuana and hemp with very little restrictions in place. You only need to register as a cannabis farmer on the FDA-launched phone app or website, PlookGanja. The government even went as far as distributing 1 million cannabis seedlings to households across Thailand, just to cement that freedom.
This means you'll no longer get arrested for farming or possession of weed, as long as you are within Thailand's borders.
But that's the upside of the law.
Here's the downside.
Only a week after cannabis was legalized, Public Health Minister Anutin Charnvirakul issued new regulations through the Royal Gazette.
No Public Smoking
While there's no way to control people from smoking their own weed at home, the government is very clear about public smoking. The Health Minister warned that tough penalties will apply to those who use cannabis to get high or smoke joints in public.
Under the Public Health Act, smoking weed in public is considered a nuisance and attracts a three-month jail sentence or up to a 25,000 Baht fine (Approx. $700). Again, this is to reiterate the fact that marijuana legalization is for medical and health purposes only, not recreational.
Strict age regulations
The new regulation also forbids the sale of marijuana to people under the age of 20, pregnant ladies and breastfeeding mothers. This regulation includes banning cannabis from schools and universities as well.
0.2% THC Levels in Foods and Drinks
Now, while you are not allowed to enjoy a joint in public, cafes and restaurants in Thailand can serve cannabis-infused foods or drinks to their customers. The caveat here is that the cannabis extract in these foods MUST contain less than 0.2 percent Tetrahydrocannabinol. THC is the psychoactive part of marijuana and what gets you high when you smoke or ingest pot.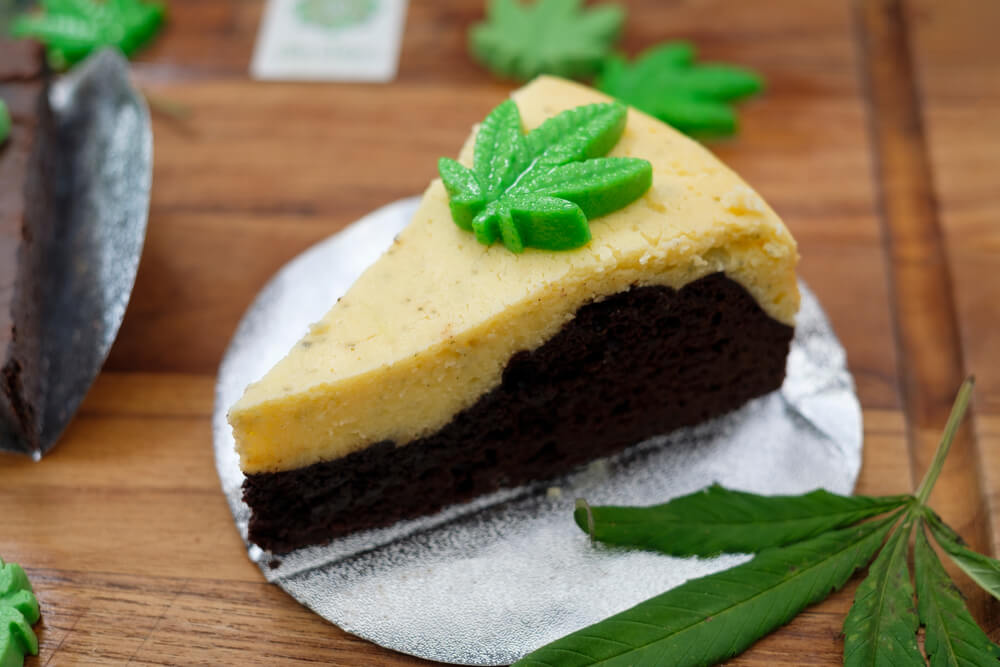 No Importation of Weed into Thailand
If you happen to visit, let's say, Canada, and contemplate bringing with you some good weed, don't. Thailand has forbidden the importation of marijuana and cannabis products into the country. This is because there's no telling how much THC is in some of those products, as other countries don't have the same laws as Thailand. This law goes to tourists coming into Thailand as well.
Who can Grow Cannabis in Thailand Now?
As far as the new law goes, anybody can grow cannabis on their land now. Individual residents, farmers or not, should feel free to grow weed for personal use or medicinal purposes. Companies are also allowed.
But again, there's a caveat.
You must register with the aforementioned website PlookGanja, while companies have to get a permit for designated applications. According to Monique Jackson, the co-founder of the cannabis travel platform InnDica, there will be training and courses for residents on cultivation of marijuana and transitioning to commercial farming.
This training will help residents understand the growth and harvesting cycles of the plant. For example, there are 4 harvesting stages that one must note- Identifying when the buds are ripe and ready to be cut, flushing, cutting & trimming and drying & curing.
Can Anyone Smoke Weed in Thailand?
The laws around smoking cannabis have relaxed, however that does not mean that anyone can smoke anywhere. Public smoking of weed in the country could still land you in prison for three months or a $700 fine. Smoking weed is a public nuisance according to the Public Health Act.
This law applies to all residents as well as tourists to the land of smiles. If you are touring the beloved country thinking you can freely walk around with a joint, you would be wrong. However, you can smoke weed in the comfort of your own home providing you are not a nuisance to anyone else.
Can Restaurants and Cafes Sell Cannabis in Thailand?
Yes, cafes and restaurants can sell cannabis-infused foods and beverages to customers. However, the cannabis extract used must contain at most 0.2% THC.
Before this law came into effect, restaurants had to use other parts of the cannabis plant that contained no THC at all.
However, since the change of law in June various cannabis cafes have cropped up around Bangkok selling cannabis buds which have led to a boom in recreational smoking, exactly what the government of Thailand claim to have been trying to avoid. According to Reuters a government committee is currently underway debating the use of cannabis and aims to produce a parliamentary bill that will regulate its use, which could impact the way that many of these cannabis cafes operate.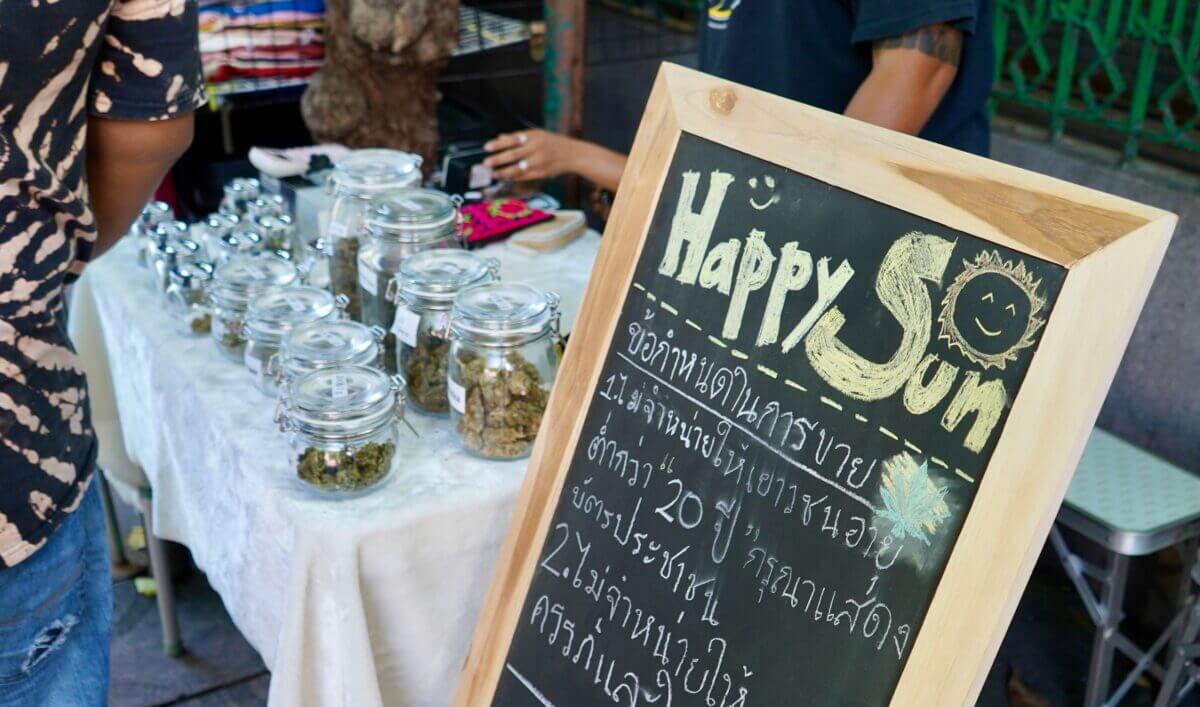 Is Recreational Weed Legal in Thailand?
According to Health Minister Mr Anutin Charnvirakul, cannabis was legalized for medical use and for health only. Any usage beyond that is inappropriate, and there will be laws to control it. Though the law doesn't outrightly say that, recreational weed is not exactly legal in Thailand.
Currently, there is limited control over how people buy, sell and use weed across the country, especially since the law is still unclear to many people. The safest option is to ensure you don't smoke recreational weed in public places. Unfortunately, that law is quite clear and will land you in jail.
However, what you decide to do in your home or your friend's home is another story.
What are the Best Cannabis Strains to Grow in Thailand?
With weed being legal now, people can freely buy cannabis seeds from seed banks and grow them in their gardens or farms. But not all cannabis strains will thrive in Thailand. The country has a predominantly tropical climate, meaning it's hot and humid almost the entire year. Therefore, you need to pick cannabis strains that can handle both the heat and humidity that come with the tropical climate.
Sativa dominant strains (landrace Sativa strains) are the most well suited to the climate of Thailand. Since they grow natively in the country, the plants will perform better in the climate and have better resistance to disease and pests.
Best cannabis strains to grow in Thailand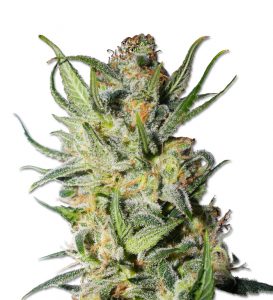 Thai Stick
Although this strain may already be grown all over Thailand there is a very good reason for this, and that's because it grows incredibly well in the Thai climate.
Thai Stick is available in regular and feminized and is a 100% sativa landrace that yields around 400g/m2 and produces bud with around 16-19% THC. Its tall lanky structure means that under hot humid conditions it has an inbuilt ability to avoid mold developing. If you want a safe strain that will produce good quality weed with minimal problems then you can't go wrong with Thai Stick.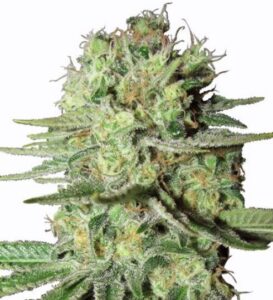 Durban Poison
This strain is as pure as Sativa can be, just as nature intended without hybridizing. It is extremely hardy, yields above-average returns, and it's easy to grow as long as you give it ample light.
Durban Poison contains 17-20 percent THC and only 0.1 CBD. This means it delivers an outstanding high, enhancing focus, creativity, energy and social skills.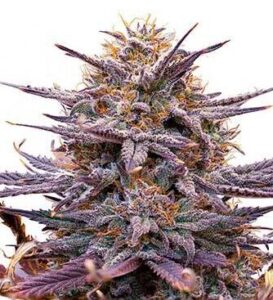 Purple Thai
A sativa dominant cross of Highland Oaxacan Gold and Chocolate Thai. With its heritage going back to both Mexico and Thailand, Purple Thai is a strain that will grow well in almost any tropical climate.
In typical sativa fashion Purple Thai grows tall with long fan leaves, during flowering the strain will develop solid buds with a vibrant purple hue. With THC levels of 20-24% and yields of 400-500g/m2 Purple Thai will produce plenty of bud and have tons of bag appeal.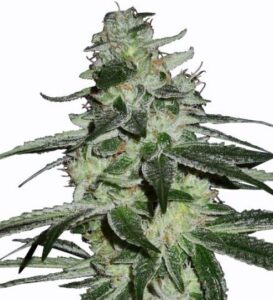 G13 Haze
G13 Haze is a hybrid of two natural strains- Hawaiian Haze and G13. It's very high in THC and provides a powerful relaxation feeling and an invigorating mood boost. The strain is also easy to grow and, given ample space and light, can grow really tall, giving you better yields.
Amnesia Haze
This legendary natural strain is popular for its ability to cause long, powerful psychedelic effects. With a 20-24 percent THC, the strain will take you straight to cloud 9 with smiles, laughter and the best mood ever. The plant grows very tall and can reach up to 200cm, with a lot of yield for commercial farmers.
Autoflowering strains are also excellent because they don't rely on light or seasons to change. They are easy to grow, quick to yield and very resilient. The best options include;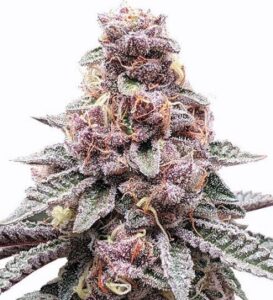 Tropicana Cookies
Tropicana Cookies is a hybrid of three beautiful fragrant strains. It's feminized, developed for quick and easily manageable growth, and it has perfect yields. The strain is popular for medicinal purposes as it has potent abilities to relieve pain, anxiety, depression and muscle spasms.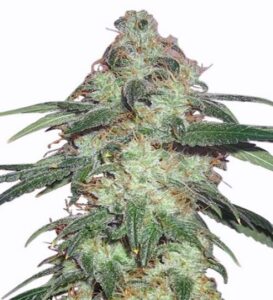 Silver Haze Auto
Silver Haze is also an auto-flowering feminized strain with great recreational and therapeutic benefits. It's incredibly easy to grow, flowers quickly and requires almost no maintenance. The plant is relatively small, which makes it ideal for indoor or outdoor planting and it's highly resistant to pests and diseases.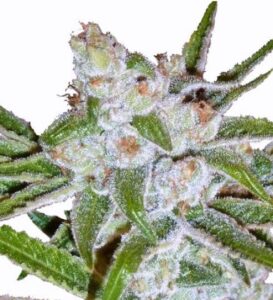 Auto Lemon Haze
The name of this hybrid strain comes from its fresh lemon citrus smell. It is a medium short plant producing dense buds and high levels of THC. The strain causes an intense cerebral high that lasts only a few hours and is great for anxiety, poor appetite and depression.
Cannabis is a $17 billion industry, projected to hit $28 billion by 2028. This is thanks to the scientific progress made in the last decade showing all the medicinal and therapeutic benefits of marijuana. Now that Thailand has legalized the production and possession of the plant, farmers and communities can finally enjoy a piece of that $17 billion and help heal the nation more naturally.
Notes:
Government, P.T. (2022). PR Thai Government. [online] www.facebook.com. Available at: https://www.facebook.com/thailandprd/posts/pfbid02ChA293bBzQTJqq1NP73zanWHFHWQWLsrLPb8wwBLPS1fxvaVWXMgHy5Rz4GAkPGal.
CNN, H.C. (2022). Thailand to give away one million free cannabis plants, minister says. [online] CNN. Available at: https://edition.cnn.com/2022/05/11/asia/million-free-cannabis-plants-to-be-distributed-to-thai-households-intl-hnk/index.html.
Goldschmidt, K.O., Debra (2018). Thailand approves medical marijuana. [online] CNN. Available at: https://edition.cnn.com/2018/12/25/health/thailand-medical-marijuana-bn/index.html [Accessed 14 Sep. 2022].
Setboonsarng, C. and Jirapornkuhakan, K. (2022). Joint venture: Cannabis cafes open new front in Thai tourism revival. Reuters. [online] 1 Aug. Available at: https://www.reuters.com/world/asia-pacific/joint-venture-cannabis-cafes-open-new-front-thai-tourism-revival-2022-08-01/ [Accessed 16 Sep. 2022].
‌