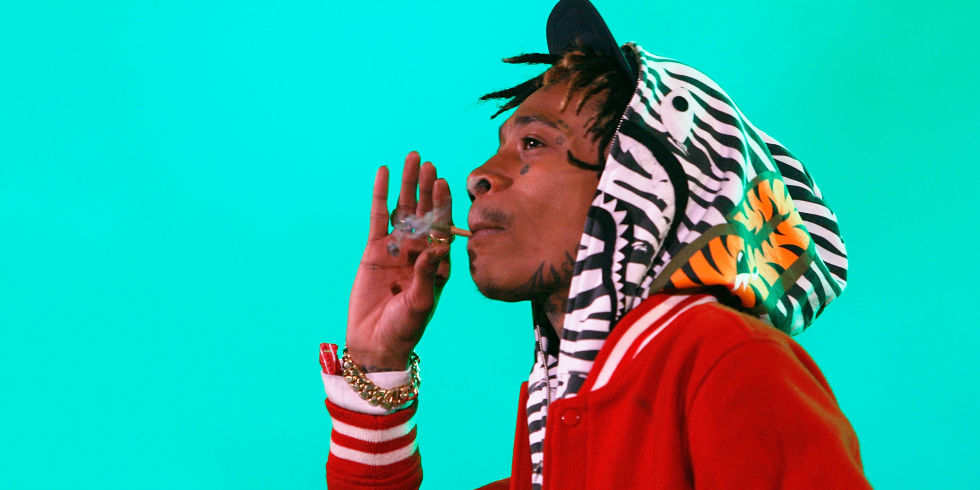 Feature image courtesy avclub.com
It's no secret that many celebrities around the world – particularly in creative industries like Hollywood and the music business – enjoy smoking marijuana. The reasons why are varied too.
Here we've grouped together some of our favourite celebrity interviews about smoking weed – check them out!
Morgan Freeman – "Marijuana has many useful uses"
Oscar-winning actor Morgan Freeman is a Hollywood icon, having played everyone from God (Bruce Almighty) and Nelson Mandela (Invictus), to Lucius Fox (the Dark Knight trilogy) and penguin-narrator (March of the Penguins).
But the prolific actor, who won his Best Supporting Actor Oscar for Million Dollar Baby, is also an avid marijuana smoker keen for its legalisation. In this fantastic interview with The Daily Beast, Freeman discusses his earlier life living in New York City, and the 1997 car crash which left him in severe pain.
"Marijuana has many useful uses," he says. "I have fibromyalgia pain in this arm, and the only thing that offers any relief is marijuana. That right there, to me, says, 'Legalise it across the board!'"
Check out the full interview here.
Seth Rogen and David Letterman talk about weed
David Letterman is a comedy legend, while Seth Rogen may well become one. In this funny interview, the retired Late Show host asks Rogen about how strong weed is these days, how people buy it, and how much Rogen smokes; luckily, the talented actor, writer and director is only too happy to indulge him.
"Are you weeded right now?" Letterman asks, to which Rogen replies: "Not very, I'm never quite at zero!" Rogen's response to Dave's question of "If you were going to buy a lid…" is particularly hilarious.
Wiz Khalifa on his 12 tips for smoking weed
When Esquire set out to meet "resident stoner of rap" Wiz Khalifa in a quest to get his "weed bible", they weren't disappointed. The interview also took place in Colorado, USA, where marijuana was legalised.
"It just feels better being in this type of environment and knowing the smell doesn't scare people and everybody's with it," he says in the interview - while rolling a joint. He then goes on to give his 12 tips for smoking marijuana, with one being 'There's nothing you can do wrong when it comes to smoking weed'.
Check out the full interview here.
Reggie Watts – "I view [weed] as kind of a workout"
It's not really surprising that Reggie Watts, the surreal and cerebral comic who is also the band-leader on James Corden's The Late Late Show, dabbles in a bit of weed smoking. His comedy routines often see him switching from one accent to another with no explanations, and spitting stream-of-consciousness raps over his own beatboxed loops.
In this interview with High Times, Watts opens up about finding weed useful in comedy, calling performing on stage when high "kind of a workout". "It's a helpful drug to me. It's a good perspective shift," he says.
Read the whole interview here.
Kevin Smith – "If I get the munchies, I just smoke more weed"
Sound advice there from Kevin Smith – the man who brought us stoner movie classics like Clerks, Mallrats, Chasing Amy, and Jay and Silent Bob Strike Back. In this interview from 2011, Smith tells former Tonight Show host Jay Leno that he didn't start smoking weed until he was 38 and quit smoking cigarettes, influenced by his friend Seth Rogen.
"It takes me to wonderful places," Smith says, before adding that weed increases your ambitions. "Normally you think about things and you're like 'I want to do something' but then you go 'but people are going think it's stupid. But with weed you're like 'let's give it a shot!'"