Top 10 Best Weed Jars and Stash Boxes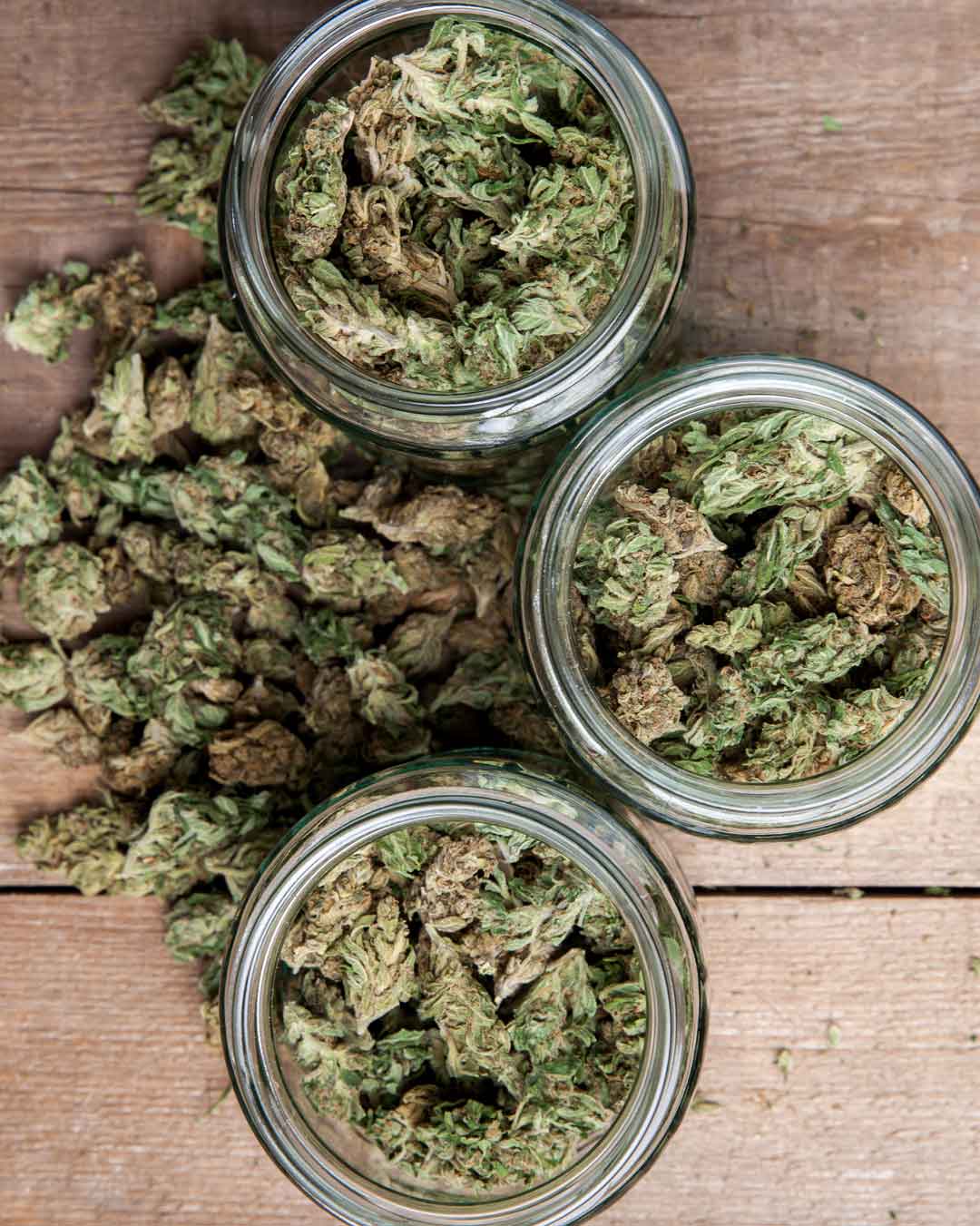 Anyone who consumes marijuana, whether it's medicinally or recreationally, needs a stash box. While some may choose to simply use plastic containers such as Tupperware, this is not really ideal as weed could be lost when it sticks to the plastic, and they're not very attractive. So why use something like that when instead, you could use a really cool weed jar with fascinating and artistic decorations to give it some personality. Below are the top ten best decorated containers that will keep your marijuana safe, and fresh.
---
1. Alpaca Bowl Jar
Alpaca Bowl Jar
This weed jar was chosen simply for its fun and entertaining look. The glass is clear, so you can decide if you have enough for that second bowl at just a glance; and with the fun phrase on the front, you'll be sure to smile every time you see it. To cap it all off, it has a hinge snapping lid that will make sure that the next time you go for a bowl, your weed will be super fresh.
---
2. Hippy Jar
For the hippy in all of us, there's this artistic beauty. Bright colourful flowers are decorated all around this weed jar, with of course those easily identifiable seven fan leaves sticking out from the pack. While the art on this jar is enough to make it into our top ten all on its own, what we love most about this jar is that it's massive! So you don't have to just grind up a little bit at a time, but instead grind it all up at once and just keep it ready to go!
---
3. Log Stash Box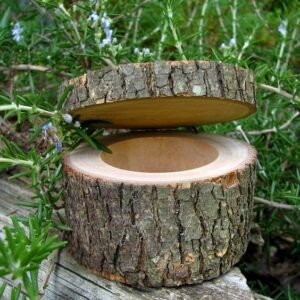 This stash box is just pure cuteness and brings a little bit of nature indoors. While the lid may not snap closed, it does have a lid and so your herb will still be kept fresh. And, staying in a little bit of bark from the great outdoors, it may even feel more at home.
---
4. Stylish yet Practical Stash Box
This stash box is not only a little more sophisticated, but it also works as an all-in-one for your next sesh. Storage containers allow you to keep different strains separate without mixing up which is which, and there's even a space where you can pour it all out, making it easy to pick up and roll that joint you're looking forward to. When you're done just put the lid back on and you don't have to worry about any of it spilling out as you're putting it away – or the next time you take it back out.
---
5. Girly Jar
This little bad boy is a little more girly, but will certainly work for anyone that's feeling a little bit glittery. It too has a latching lid that will keep your Mary Jane fresh until you want to use it, but without any direct reference to marijuana on the outside of it, it can also be a little more discreet. Of course, that will only work if there's no weed in it at the time, and hopefully that never happens.
---
6. Jar Collection
Why have just one weed jar when you can have a whole set? These jars are sold separately and each will give you an uplifting saying revolving around everyone's favorite hobby. Use just one or, if you're the type that regularly has a number of different strains on the go, complete the whole set.
---
7. Custom Jar
This is the weed jar that anyone with roommates needs, especially if they're prone to diving into your stuff from time to time. It includes a simple design with nothing but a pot leaf and your name, which you can have printed in several different font options. If you still live with your parents though and plan on ever using the excuse, "I was holding it for a friend", you may want to forego this particular stash box.
---
8. Artistic Jar
Lastly, another artistic stash jar that is completely clear so you'll never have to guess how much herb you actually have. The design still lends it personality though, with a mountaineous scene carved into the wooden lid. But there's more to that lid than just a pretty design. It's also fitted with silicone so that when you place it back onto the jar, it remains completely airtight so no air can get to your herb and dry it out.
---
9. Wooden Stash Box
With this cool curved lid, don't be surprised if your friends want to check out your stash box before diving into what's inside. That curved lid comes off easily and, because it's made of wood, you never have to worry about breaking it in the unfortunate case that you drop it. And, if your pipe is small enough, it will even rest nicely in the middle of the curved top.
---
10. Coffee Jar
Do you love coffee just as much as you love weed? Then this weed jar is for you. It's another very simple design, being one glass jar with a latching lid. But we guarantee you'll never look at the Starbucks mermaid the same way again.
Whether you call them a stash box or a weed jar, there's one thing all smokers have in common – that herb has to be kept completely fresh. And it would be nice if you could keep it in something pretty or entertaining. With this list of our top ten, you'll always be able to do just that in your own personal way. The glass jars shown are all available on Etsy while the wooden boxes are available from Cedar and Finch, so get yours today!
Read more from our blog by clicking here.
Alternatively check out our hottest sales deals by clicking here.