What New York's Marijuana Legalization Means for the US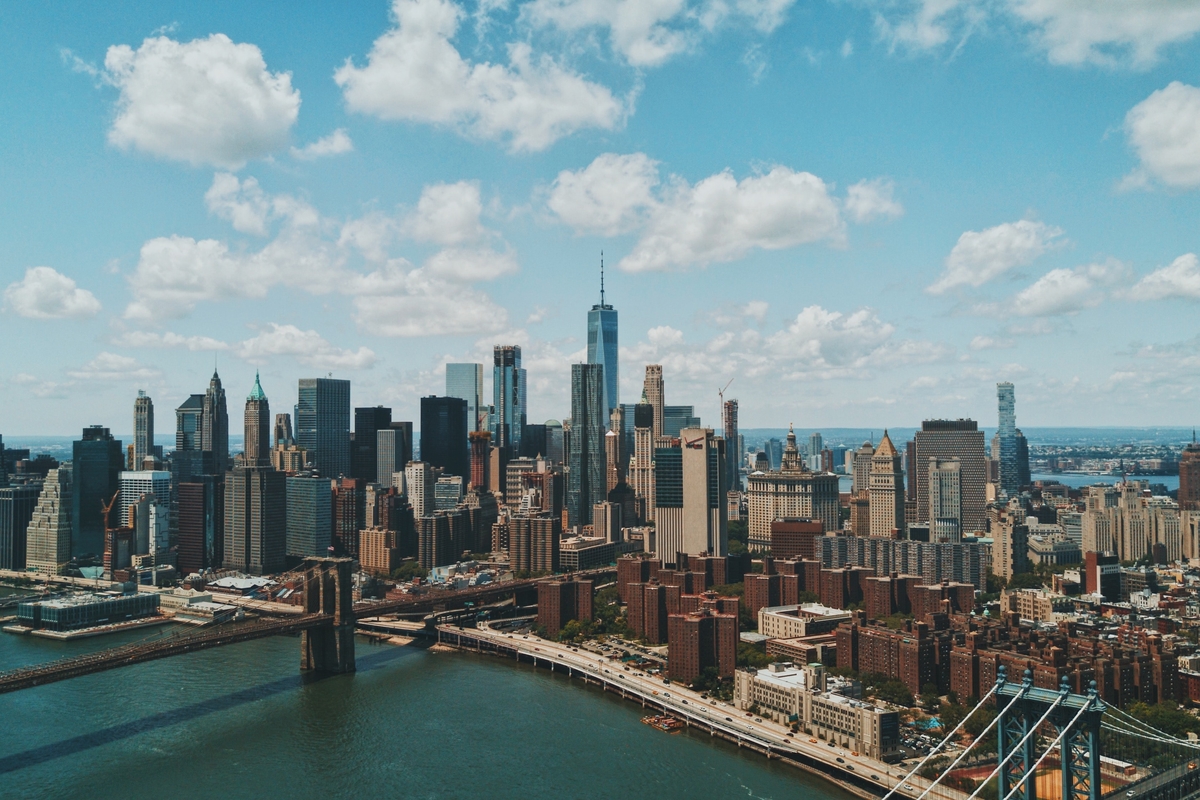 Like a domino effect, it seems one-by-one states are slowly but surely legalizing the recreational use of marijuana in the US. The biggest news to come as of recently, is the state of New York. Long known as one of the most progressive areas in America, their staunch position on weed was always somewhat confusing. So, what made New York finally legalize the adult-use of cannabis and what does it mean for the rest of the country?
The Push for Legalization in NY
The push for New York's legalization of weed is nothing new. The issue has long since been on the table for discussion, and has  stalled numerous times since 2013. With mounting pressure from marijuana and social justice advocates, state leaders couldn't ignore the green elephant in the room any longer.
That's why on March 31st, 2021 New York officially became the 15th state in the US to legalize recreational use. Encapsulating the build-up and necessity of legal marijuana in New York , the state's governor Andrew Cuomo reports,  "This is a historic day in New York -- one that rights the wrongs of the past by putting an end to harsh prison sentences, embraces an industry that will grow the Empire State's economy, and prioritizes marginalized communities so those that have suffered the most will be the first to reap the benefits."
New Laws in the Empire State
More than just legalizing use for adults 21+, the state has a robust program for reparation.  Including, addressing prior records, and plans to fuel forward progress for social equity and justice, too. While New Yorkers can enjoy the freedom of possessing up to 3 ounces, now, it will take some time for all of the bill's working parts to be put in place. For a sneak peak into the future, here's a breakdown of the New York recreational bill and what we know so far -
Taking place immediately, New York residents can light up wherever tobacco smoking is permitted.
In addition to possessing flower, residents can also now possess 24 grams of concentrates or oil goods, too.
The state will begin automatically expunging marijuana related records.
New York's medical marijuana program will expand, with additional approved conditions and increased product availability. Since previously, medical marijuana patients were unable to legally purchase cannabis flower.
Home cultivation will be permissible once the regulatory agency is up and running. Each resident will be able to grow 6 plants in total at any time. With one restriction being 3 flowering plants, and 3 immature plants. If there are two or more adults per household, there will be a limit of 12 plants per residence.
Recreational retail sales will open in 2022, and will also include delivery options.
Consumption lounges will be available for licensing, with an estimated target date of 2022 for opening.
Beyond expunging records, social equity was a big part of the legislation and important to many backing the bill. Especially, in light of addressing the state's disproportionate arrest record on minorities. For instance - in just 2020, Black and Latino residents made up 94% of marijuana-related arrests by the NYPD. Even while health department statistics show that Caucasian residents use marijuana more than Black and Latino residents, overall.
New York legalization marijuana agencies will be the group implementing these robust equity programs. Including special loans, grants and other programs to incentivize involvement amongst minorities, and reinvestments back into their communities. In comparison to other US legalization bills, Crystal D. Peoples-Stokes, the New York Assembly's Democratic majority leader states, "Unlike any other state in America, this legislation is intentional about equity. Equity is not a second thought, it's the first one, and it needs to be, because the people who paid the price for this war on drugs have lost so much."
The Future of Recreational Legalization
As we mentioned, the future of recreational legalization is like dominoes - once one falls, more continue to follow. Shortly after, Virginia became the next to legalize adult-use, too. Even more profound for the US, and NY, Virginia marks the first southern state to pass recreational legislation.
Now, the US has 36 states with medical marijuana legalization and 16 states with adult-use legalization. If the medical market is the mark of things to come, slowly but surely, more states will follow suit. Especially considering the harm done to individual economies in light of the recent pandemic. As the New York legal marijuana market alone is estimating $350 million in annual tax revenue once the program is up and running.
The future for recreational legalization, also lies in the current climate of the culture. As, there's never been more of a focus on social equity and justice across races. With more states legalizing,  experts are hoping cannabis reform can be a pivotal part in addressing this issue for communities across the country.
Staying In Tune With The Industry
Whether you're a cannabis cultivator, consumer, entrepreneur or on-looker of the market - it's key to stay in touch with the pulse of the industry. Fast-paced and ever-evolving, the marijuana sector is on pace to keep soaring legality wise, and financially. When one state, or country makes progress, it's a win for cannabis enthusiasts worldwide. So, keep staying in tune with the latest news to watch the plant you love keep growing in a global light.