×
COVID-19 Corona Virus - We are monitoring the situation as closely as possible but it is changing daily. We are currently still able to process orders and ship them as normal, however as different postal services around the world adopt different restrictions we are experiencing delays in items arriving outside the EU. Please be patient, your order will get to you.
Overview
Gaining notoriety as a heavy cash cropper, the feminized seeds come from a cross of proven, classic genetics. The combination of blueberry and super silver haze provide hefty sized plants and maximum yields. Along with a desirable fruity, hash-like flavor, that oozes from the strain's beautiful buds.
Strain Effects
Users feel an elevation of the mind and body with the strain's indica and sativa effects. Not to mention, the smooth and euphoric high is ideal for beginner or veteran users. To begin the day, the strain delivers a stimulation of focus and motivation. As your high sets in you'll feel a physical relaxation that calms any worry or task. Blue Dream is as balanced as they come with uplifting creativity yet, soothing effects.
Growing info
Growing this strain, is just as ideal as its' effects. The plant is versatile in growth, thriving in indoor, outdoor or greenhouse conditions. Hence, why the strain is simple to grow for beginner or veteran cultivators. With a cycle of approximately 10-12 weeks, growers can benefit from quick turnarounds and equally easy growing conditions. Of course, with an ample amount of headspace. Once flowering, the strain can double in height, reaching 5-6 feet. Typically outputting yields of 400-500g/m2. Keep in mind, while Blue Dream grows tall like a sativa, it carries indica heavy nugs that can require additional support. As a result, maintenance of the plants include staking and pinning providing optimal backing for bulky buds.
Appearance and Aroma
Beyond being bountiful, the strain delivers equally beautiful buds. With the dropping to colder temperatures at night, nugs radiate with vibrant blue and purple coloring. Long and thick in structure, nugs are coated with amber hairs and heavy in trichome covering too. Blue Dream is notably named for its fruity yet smooth flavor. Which is sweet like blueberries, with a hint of sugar. The luscious flavor lingers, on your tongue, and in the air as the smoke swirls. While growing, if the strain is cured for 1 month or more, the flavors will deepen.
MSNL Editors Verdict
Even with unknown origins, the Blue Dream strain has become a quick and reliable classic for optimal effects and its ideal growing nature. The plants thrive easily, and deliver balanced potent effects, with an incredible taste, too. Recreational, or medical alike - this is a legendary daily use strain for any cannabis connoisseur.
| | | |
| --- | --- | --- |
| | THC CONTENT | 15%-18% |
| | FLOWERING TIME | 10-12 WEEKS |
| | TYPE / OUTDOOR | INDOOR/OUTDOOR |
| | OUTDOOR HARVEST | EARLY OCTOBER |
| | PLANT HEIGHT | MEDIUM 100cm-180cm |
| | YIELD | 400-500g/m2 |
Tasting Notes
Users can satisfy their sweet tooth, with the sugary, rich berry flavor of the Blue Dream strain. Crystal-like trichomes are sticky with velvety flavors that deliver mellow hits. The crossed 'haze' genetics provide a spicy yet satisfying after-taste. The genetics overall are known for flavors that are classically smooth and deliciously fruity.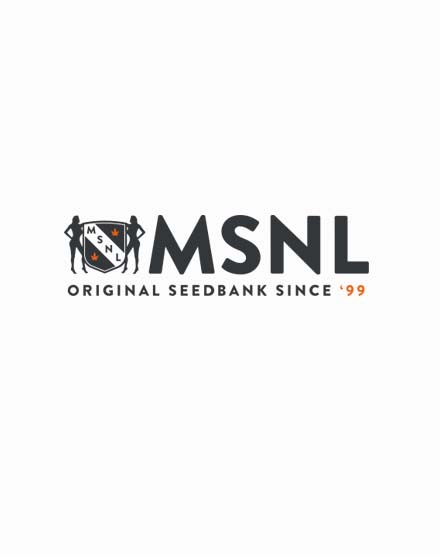 Reviews
"Great for the working man"


Review by vlad

Popped two of three freebies and got two very different pheno's both healthy and vigorous. Heavy feeders and big yielders. The clear and subtle high is perfect for any kind of work. Long lasting with a slight dose of euphoria, a fat bong rip in the morning and it's still with me at noon. A long cure is an absolute must as the taste is very harsh without. Two months in the jar smooths it out considerably bringing out an almost creamy berry flavor. Good stuff.

(Posted on 13/03/2020)

"Fantastic Strain!"


Review by Conor

I received 3 of these seeds as a freebie along with my order. So far I've sprouted one of them and its grown fantastically well. I put her into flower when she was five feet tall currently it's seven feet tall and loaded with buds. I had to top some of the buds because they were getting into the lights which were already raised to the ceiling. Even though these were immature buds the smell is fantastic and the high was awesome! I can't wait to to cure the rest of it and see how much she yields.

I do have to echo one of the previous reviewers. Blue Dream is not by any means one of the easiest strains to clone. It struggles to root and takes far longer than typical to take off. Expect a fair number of your clones not to make it.

I suspect I'll be smoking Blue Dream for a good long while!

(Posted on 12/01/2020)

"All sativa are good for brain bužz"


Review by John

Satives is the all all round winniners

(Posted on 01/12/2019)

"exellent "


Review by Bum

grouse strain defantly aclassic few diferant pheno types but all very nice

(Posted on 28/11/2019)

"Happy Camper"


Review by Jim

That's what I call this in my grow room. Not the strongest or highest high but none will make you happier no matter what you are doing. I found it little tougher to grow and clone than some of the others. After a rough hot indoor summer I can say it will not fair as well as some others. I have found Amnesia Haze and especially NYC D produce better when fighting heat.

(Posted on 21/11/2019)

"Blue Dream Buds"


Review by Jeremy

Blue Dream buds are huge, thick and frosty! Very easy grow ready for flower stage in 2 weeks! I planted 2 freebies I got first plant I got 314 grams, waiting on the second to finish up. THANKS MSNL!!!
Jeremy

(Posted on 12/11/2019)

"Hugh Blue Dreams!!!!"


Review by Jeremy

MSNL hits another home run. I received 3 free Blue Dream seeds with one of my orders, germinated 2. They are 30 days old today one is 36 inches and not topped or trained in any way. The other is 30inches and has been fimed once, oh yeah no nutrients just H2O, Amazing cannot wait to see the yield. MSNL RULES!!!

(Posted on 14/09/2019)

"each time its better"


Review by Ed

My favorite. I did 2 grows 4x4 tent 400w hid 4 bucket DWCR. Outside in a shed with a chiller. Cold 1st grow and hot and humid the 2nd time. 9 oz 1st time and 1st DWC grow, Got over 14 oz second time, 6.2 off one plant. Blue Dream loves extra nitrogen, topped them and still in top of tent. Nice big buds. it was so humid 2nd time had to cut early. Every feminized seed I've bought has germinated and grew into a good plant so far. I need more light!

(Posted on 16/08/2019)

"Blue monster in Oz "


Review by Roger ramjet

Looked a bit lanky during outdoor veg period but then exploded with an abundance of solid buds all over. Was late to flower but was well worth the wait with a good solid yield . I'll run it again for sure

(Posted on 19/02/2019)

"BLUE DREAMS COME TRUE!"


Review by Jamie

Can't get enough of the luscious sweet berry aroma and its great look!
has very consistent strain compared to other strains, easy to grow and also a big yielder.
It is quite recommendable to anyone, 5/5

(Posted on 12/06/2017)

"Let's you do what you want"


Review by Juanita

Get up, sit down, move around, lie down. This bud lets you do whatever you want to do, but keeps you nice and high.

(Posted on 31/03/2017)

"also not for me"


Review by Potency Seeker

Man, maybe I've been smoking for too long. I can't seem to find a strain that's potent enough for me.

(Posted on 13/03/2017)

"Too much cash"


Review by Caterina

Love Blue Dream, I just can't wrap my head around the price people ask for seeds or for buds

(Posted on 24/02/2017)

"Get close, reeeal close"


Review by Salivating Sally

You don't actually have to get that close to check out the crystals on these girls. I seriously start to salivate a little when I look at them.

(Posted on 05/02/2017)

"How much indica?"


Review by Alek

How much indica is really in this I wonder. I've heard as much as 50/50, but it really seems heavy on the sativa side of things to me.

(Posted on 27/01/2017)

"ohmigawd!!!!"


Review by Robert D

Yet *another* strain that is exceeding expectations in Chicago/Northern Illinois, USA. The *smallest* plant is 6'6" easily. The tallest is over 9'. Every plant is loaded with dense, hard, enormous nuggz. As harvest time approaches I cannot *wait* to taste what these plants have to offer!!!

(Posted on 06/10/2016)

"Super super nice"


Review by Smoke Eyes

I love this weed so much. You definitely get the sativa strains, at first you're super fun and energetic. Then it settles down into the indy stone, and if you're not careful, you'll stay there. Love this bud though.

(Posted on 03/10/2016)

"Wow"


Review by Smokeytad

Massive buds and super frosty love the structure and look of this girl she is a keeper for sure the buzz is great and tastes even better!!!

(Posted on 03/09/2016)

"LOVE IT!!"


Review by Dream Child

love blueberries? Love to laugh? This is the bud for you! Tastes so sweet and don't be shocked by the massive buds.

(Posted on 21/08/2016)

"Huge buds"


Review by Swag Smoker

I'm no grower, but just got an eighth and I swear, all I got was one bud. Was sketchy about it at first, but weighed it out and it was just over. And the taste is so so sweet!

(Posted on 21/08/2016)

"best weed i've ever smoked"


Review by Buddy boy

This is truly the best weed I've ever smoked and believe me when I say that's not something I say lightly. Blew my mind, and the taste is so smooth and sweet. Try it, you'll see.

(Posted on 21/08/2016)

"Spindly plant, but great buzz"


Review by Aaron

This is a great bud that will give you that light and airy sativa high. The plant is kind of spindly I found as it grows, but don't stress. The buds are luscious and will give you more than enough.

(Posted on 21/08/2016)

"Legendary strain"


Review by Devin

Had to try this strain after hearing so much about how it comes from California and is some of the best. It definitely is, has a great smell and makes you giggly and relaxed all at the same time.

(Posted on 21/07/2016)

"Relaxing bud, didn't knock me out"


Review by Ryan

This is a nice bud to smoke throughout the day. I love how relaxed it makes me, but it doesn't knock you out, so you can still get stuff done. The smell is pretty sweet, too!

(Posted on 06/07/2016)

"False Advertising "


Review by Alicia

Ordered these seeds 4 days ago, still haven't gotten a confirmation saying that they are being dispatched! Says same day dispatch, BULLSHIT!! If you all aren't going to send what i paid for then simply refund my money!!!

(Posted on 29/03/2016)

"Resists mites and smells great!!"


Review by Cody

Turned out very well in my indoor garden


(Posted on 29/09/2015)

"Patients were very happy. Tested at 17.9% THC"


Review by Craig

Likes low fertilizer levels through second week of flower. Large dense buds coated in trichomes, with traces of blue throughout.

(Posted on 09/06/2015)

"Amazingingly easy to grow. "


Review by SKS

Amazing growth and node spacing. Massive yield and great taste. Easy to grow too! Had no problems with all the seeds.

(Posted on 11/04/2015)
Show all reviews