×
COVID-19 Corona Virus - We are monitoring the situation as closely as possible but it is changing daily. We are currently still able to process orders and ship them as normal, however as different postal services around the world adopt different restrictions we are experiencing delays in items arriving outside the EU. Please be patient, your order will get to you.
This strain is nothing short of extraordinary! Gifted to us as a clone, this feminized marijuana strain is an outstanding cross of an original Sensi Skunk#1 and an unknown Californian Indica. However the overall characteristics and dominance of the smoke is definitely a Sativa. Even though Green Crack smokes like a world class Sativa, she grows with all the speed and vigour of the Skunk heritage; fast and dense. Flowering is done in as little as 8 weeks, with a hybrid plant structure of thick stems supporting heavy buds at every node and tip. If it is grown outdoors, she will thrive if given plenty of natural light and some specimens have reached nearly 4 meters in height, all literally covered in thick sticky bud sites.
One of the traits that this wonder plant is known for is the rich mango and sweet candy flavour. This sugary fruit aroma begins late in the veg cycle but really kicks into overdrive when flowering begins and by harvest time the plant smells like a bowl of fresh fruit salad! When smoked that aroma is carried through on the smoke making this a true taste sensation.
The High is magnificent. The Sativa dominance of Green Crack is immediately felt, with an instant headrush that flushes the face and will send you into the stratosphere. This will continue to build with multiple rips until the Indica finally brings you back down to earth in a very pleasing body haze that calms and relieves.
Despite the negative impression the name, Snoop was on the money when he said that this was some of the best weed he has had and we agree.
Find out more about this legendary strain here
| | | |
| --- | --- | --- |
| | THC CONTENT | 18-21% |
| | FLOWERING TIME | < 8-10 WEEKS |
| | TYPE / OUTDOOR | INDOOR/OUTDOOR |
| | OUTDOOR HARVEST | LATE SEPTEMBER |
| | PLANT HEIGHT | MEDIUM 100cm-180cm |
| | YIELD | 400 - 500g/m2 |
Tasting Notes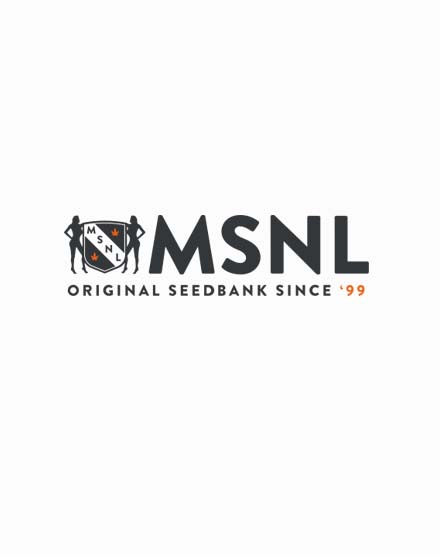 Reviews
"100% germinated!"


Review by Chris

20 seeds, 20 sprouted. I'm impressed so far.
Looking strong and healthy.
Will update later.

(Posted on 07/03/2020)

"update, even bigger heavier stems and branches"


Review by Ed

I geminated 5 seeds, I used 4 and gave the extra away for outdoor grow. What a monster, buddy had a bud rot problem, and had to cut the top off, 2 month before it was done. Still got over 3 lbs. Without the rot I bet this was a 5 lb plant. There's to much humidity here in KY for GC outdoors, trying Holland Hope next year for outside. Smoke was OK, his stuff is always harsher. But some big fat greasy buds.

(Posted on 06/10/2019)

"OK Big heavy steam and branches"


Review by Ed

my 4th grow 4x4 tent with 400 watt HID. DWCR with 4 5gal buckets. Had two runts 1.5 oz for both, next was 2.5 oz and 4.2 oz from the best one. Huge stems and big branches. I FIM all but missed on 2. Toped them early and keep them short at about 3 ft. Came out all pop corn no real big buds. Good high. I need more light. setting up new room. Growing GSC now 1000 w on mover 10 buckets.

(Posted on 16/08/2019)

"Happy days, mind blowing and uplifting."


Review by Rob

Indoor grow, they were big plants. Fresh seed, they germinated fast, a good water flush at the end brought out the smooth flavours. Loved to be able to grow some of the worlds best strains.

(Posted on 16/08/2019)

"Fantastic First Time Grow Experience"


Review by Ben

Grew these indoors, for my effort each plant produced 4 + ozzies, pleasure to look after , and stone was euphoric and buzzy, this is an A grade plant for sure!

(Posted on 10/07/2019)

"All mine"


Review by Karen

I grew these in '17 and they were insane! High bud to leaf ratio. All they were, were buds. Amazing high, just love it. I kept most of it for myself! It was too good to even share behind the tincture I made. It's hard to find the happier or giggly strains these days. This is one, and so is amnesia haze. I'm indica lover too.
Now that g.c. is BOGOF, I'm going to grow them again outdoors. This time I am keeping a mother plant. I had already ordered 4 seeds of green crack from another breeder, but I know these genetics, so I am buying more! That should be enough to get anyone to try these green crack seeds.
Great work!

(Posted on 28/04/2019)

"Great strike rate"


Review by Home grower

Cracked 4 seeds and got 3 beautiful babies. Not bad for my first seed grow. Can't wait to smoke up.

(Posted on 23/04/2019)

"Green Crack"


Review by Jayson

We have 6 on the go and I can say we'll impressed
Bud's every were
We are trying different ways of growing them and all are producing thick sticky Bud's

(Posted on 22/02/2019)

"wow"


Review by brace

The most awesome strain that a person can grow! tastes great! smells great! grows great!

(Posted on 07/02/2019)

"Good healthy plants "


Review by Jayson

I have about 15 different strains some auto most not
The strike rate has been 100% every one has sprouted . I have 10 different type on the go the autos not far off done and the normal ones well living in Australia the season has just started and things are looking good

(Posted on 20/10/2018)

"First Grow"


Review by It's a weed thing.

I just finished building a double ended grow unit in my basement yesterday. I received my first shipment of genetics today. Wow, what timing. Green Crack-F, Northern Storm-F & Sour Diesel-F seeds germinating at writing. I'm so excited, I don't know if I can make it to harvest. I'll let ya know.

(Posted on 29/07/2017)

"Very good quality"


Review by Dr Heisenbud's assistant.

Very good. Dr Heisenbud is impressed with the beans she has received thus far. Three strains thus far and all from you are excellent and yielded quite heavily,

(Posted on 18/06/2017)

"Beautiful"


Review by Grace

Love Green Crack, it's always been one of my favorite strains and typically one I choose over any other

(Posted on 09/02/2017)

"The best ever"


Review by Travis

Couldnt ask for a better strain super dense bud structure and just a beautiful plant buzz is amazing! This is one you want to have for years to come never gets old!!

(Posted on 28/08/2016)

"green crack"


Review by thomas

amazeing is a true summary of the strain .I was gifted this strain as a clone, took a clone in veg then let it flower .repeated this cycle 5 times/after a 60 day cure the results are word class perfect daytime choice .coco medium/nutrifield nutrient program,indoors.yeilds are impressive.with every gc grow I included the original kryptonite from a clone ,I believe kryptonite is the perfect nitetime strain also a long awaited strain to be available ....hopefully

(Posted on 17/08/2016)

"Good enough for Snoop, good enough for me"


Review by Logan

I have to admit, I'd been looking for Green Crack for some time and it was worth the wait. A high like no other, you'll be soaring for hours after just one bong hit.

(Posted on 21/07/2016)
Show all reviews