Green Crack may be one of the more controversial cannabis strains out there, but rest assured that's only due to its name. With sativa and indica effects that can be felt for hours on end, and the blast of energy that Green Crack is known to kick-start with, this strain is a popular classic and favorite among many.
---
History
Like many cannabis strains, Green Crack has a bit of an ambiguous history. Many believe that it was originally bred in 1970s Athens, Georgia, and that it was here that it picked up most of its sativa traits from its parent plant Skunk #1.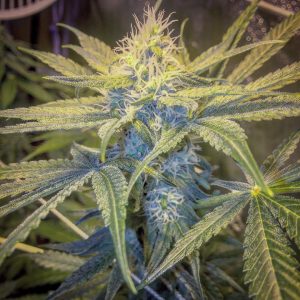 But there's more debate to Green Crack than just where it came from and what type of strain it is. Its name is also highly controversial, with some users feeling that marijuana should never be associated with crack. Some users instead refer to the strain as 'Cush', making sure to use the 'C' instead of the 'K' that's most often used with a good Kush strain. In fact, it's believed that Green Crack was originally known as Cush. It wasn't until one of the most famous smokers in the world – Snoop Dogg – tried the strain that he realized that name just didn't convey the powerful effects Green Crack has.
Effects & Characteristics
While most hybrids typically fall around the 15 percent range when it comes to THC content, our Green Crack has on average 18-21% THC. As a hybrid you can expect to feel energetic and uplifted like other sativa strains, but with an extra blast of euphoria as Green Crack offers a much more powerful high.  This makes Green Crack a great wake and bake strain, wiping away any lethargy or tiredness and giving you the energy you need to face the day. Green Crack is perfect for both day and night time, with a balanced high which can last and remain powerful for up to three hours, inducing you into a more relaxed high.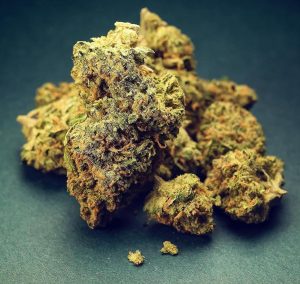 Green Crack is useful in treating many other conditions including stress, depression, and fatigue. Due to its indica component, it can also be useful for treating insomnia and anxiety and when dealing with headaches and other types of pain. With such power comes some of the less pleasant side effects that can be felt if used very frequently. These can include dry mouth, dry eyes, paranoia and even on a much smaller scale, a bit of dizziness.
Another bowl or vape session may be hard to avoid though. Not only does Green Crack provide the energy many people are looking for, but it also comes with a delicious aroma and taste. The aroma has both earthy and sweet aspects, with an earthy pine scent first tickling the nostrils, while the taste of fruity, juicy mangos can be noted right on the draw.
Green Crack Grow Information
While technically a hybrid, the characteristics Green Crack will show during its growth phase will be mainly sativa. Although it's only partly sativa, the indica component will keep the plant at a medium height, making it ideal for either indoor or outdoor grows. That being said, it will likely have higher yields when it's grown outdoors.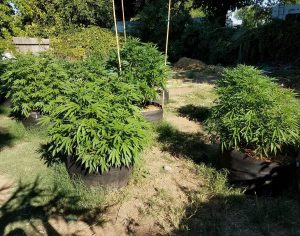 When taken outside, Green Crack will do best in a warm Mediterranean climate in a temperature between 70 - 90 degrees Fahrenheit. Growing this strain outdoors is also the perfect opportunity to use a grow medium of healthy, nutrient-rich soil, as the strain will love it and will thrive even more so.
The flowering period is naturally quite short with our Green Crack strain, falling between eight and ten weeks, so growers have to be prepared to trellis the buds as they will come quickly and hang quite heavily. Early on in the flowering period it's also recommended that the plant is given lots of phosphorus so that the buds have plenty of food before harvest time.
It will be ready for harvest in late September, as the flowering period is so short, when Green Crack is grown in areas that have mild and temperate climates all year long, several harvests are to be had within any given year. But this doesn't mean that Green Crack can't be grown indoors, just that indoor growers will have to take some precautions when doing so. Green Crack is fairly susceptible to mold so it's important to give it plenty of air circulation with high ventilation, fans, or a combination of the two. The odor is also very strong during growth, whether it's grown indoors or out, but those who take the plant inside will have to take additional odor control measures, particularly if they have nosy neighbors or house guests that won't take kindly to the crop.
Indoor growers should also be aware of the fact that while the yield can still be high when grown properly inside, the results won't be as much as it is when the strain is grown outside. Indoor growers can expect a yield of about 18 ounces per square meter. Harvest will still fall between 8 and 10 weeks.
Summary
There's a reason Green Crack has gained the popularity it has and while it may have one of the most controversial names of all the strains on the market, there's one thing all users can agree on. This is a powerful strain that's useful to many and even those who aren't looking for medicinal treatments will enjoy its long-lasting and hard-hitting effects.
Buy Green Crack now by clicking here.