×
COVID-19 Corona Virus - We are monitoring the situation as closely as possible but it is changing daily. We are currently still able to process orders and ship them as normal, however as different postal services around the world adopt different restrictions we are experiencing delays in items arriving outside the EU. Please be patient, your order will get to you.
Has a high flower to leaf ratio. Northern Lights won Indica cups in 88, 89 and 90 and is one of the most acclaimed strains of all time. Northern Lights Feminized is highly recommended for indoor growing.
| | | |
| --- | --- | --- |
| | THC CONTENT | 15%-18% |
| | FLOWERING TIME | 8-10 WEEKS |
| | TYPE / OUTDOOR | INDOOR/OUTDOOR |
| | OUTDOOR HARVEST | LATE SEPTEMBER |
| | PLANT HEIGHT | MEDIUM 100cm-180cm |
| | YIELD | 400-500 g/m2 |
Tasting Notes
Northern Lights Feminized Marijuana Seeds is one of the least pungent strains to grow when in vegetation and flowering. It is a great choice for guerilla grows. The lack of pungent aroma when growing belies a very rich, classic skunky smell and taste when it is smoked. The initial earthy aroma is replaced by a more floral, pine scent on the exhale which an enjoyable experience. The resulting effects of Northern Lights are very well balanced and quite strong without being very intense. An even head stone and body buzz are well tempered with enough mental activity to mean that this is a great evening smoke after a meal or if you still want to stay active enough to watch a movie or play video games.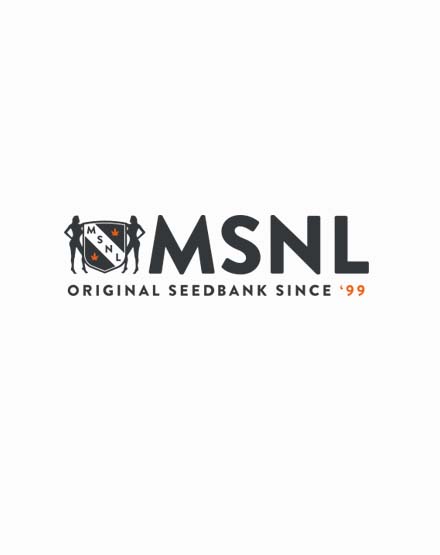 Reviews
"budget pack 5 wwidow 5 og kush 5 blue dream"


Review by Michael

Second time I have ordered. Was a little worried because of the corona virus. As before the seeds came through and were delivered in 2 weeks.
Job well done MS?NL

(Posted on 02/05/2020)

"Old school Buds !"


Review by Rob

Easy to grow, I have loved this strain for more than 30 years. Perfect aroma, relaxing high, a real old school favourite, only recently replaced by Autoflowers for my own preference.

(Posted on 13/11/2017)

"Best ever!"


Review by Light Lover

Hands down best weed I've smoked. This tree really releases all of your blocks. On your mind and your body. Your thoughts just flow to you effortlessly. And the relief of my back pain almost made tears of joy come up. I couldn't feel any pain whatsoever(chronic back pain from injury). Doesn't feel like an indica at all. I'm a sativa guy. I need more of this in my life.

(Posted on 05/05/2017)

"Not that strong "


Review by Bale

I don't know if it just wasn't that strong, or if the high was just really short. Either way, I'll look for something else.

(Posted on 31/03/2017)

"My kindred spirit"


Review by Northern Lady

I come from the North, so I'm a bit partial, but I love this strain. It does have a bit of couch lock effect, but it's nothing I can't work with.

(Posted on 13/03/2017)

"Great high, intense smell"


Review by Lauryn

I love the high Northern Lights gives me, but I think I need a cross that doesn't smell so much. I live in a close apartment building and my neighbors are definitely talking

(Posted on 27/01/2017)

"Heavy heavy high"


Review by Ganga Lover

Really heavy high. This stuff will keep ya down, and for awhile. Important not to smoke too much at one time, but this is a truly epic strain.

(Posted on 03/10/2016)

"Clean weed right here"


Review by Dougie

By far one of the cleanest strains you'll ever smoke - nice and smooth going down and not a lot of choking. It's why Northern Lights is always one of my first choices.

(Posted on 06/09/2016)

"Slow burn"


Review by Meaghan

The thing I love the most about Northern Lights is that the burn is so slow. Takes me a long time to go through just one joint. Love it, love it, love it!

(Posted on 06/09/2016)

"Dopest strain, pay a lot for it"


Review by Jude

Northern Lights is one of those strains that everybody knows, because it's the dopest weed anyone can ever find. It's also one of the most expensive, so I recommend just growin it on your own.

(Posted on 06/09/2016)

"Gotta be indica"


Review by Sleepy Sammy

Just a couple of joints before bedtime of this strain is all you'll need. You'll sleep like a frickin baby!

(Posted on 06/09/2016)

"Some of the baddest weed you'll ever smoke!"


Review by MJ

Hells yeah, Northern Lights! This is seriously some of the best weed you'll ever smoke. Love me some Northern Lights - makes me wonder if they're flavoring weed with maple syrup up in Canada hahaha

(Posted on 06/09/2016)

"Legendary for a reason!"


Review by Tanya

I heard Northern Lights was legendary and so tracked some down. Wow. I found it to be a bit of a creeper high, but I knew when it fully kicked in. Happy, happy, joy, joy!

(Posted on 06/07/2016)
Show all reviews
Northern Lights Feminized Seeds Video
Check out this video to learn more about Northern Lights strain