×
COVID-19 Corona Virus - We are monitoring the situation as closely as possible but it is changing daily. We are currently still able to process orders and ship them as normal, however as different postal services around the world adopt different restrictions we are experiencing delays in items arriving outside the EU. Please be patient, your order will get to you.
Seeds were recovered from a vigorous self pollinating individual and taken to Europe and bred. OG Kush marijuana seeds will develop tight and dense highly crystalline buds with a legendary musty lemon fuel flavour. OG Kush has an instant kick that will send you sideways if you don't watch out. Coupled with high levels of THC for a kush strain OG presents both indica and sativa properties. A must for collector.
| | | |
| --- | --- | --- |
| | THC CONTENT | 19%-22% |
| | FLOWERING TIME | 8-10 WEEKS |
| | TYPE / OUTDOOR | INDOOR/OUTDOOR |
| | OUTDOOR HARVEST | LATE SEPTEMBER |
| | PLANT HEIGHT | MEDIUM 100cm-180cm |
| | YIELD | 500-600 g/m2 |
Tasting Notes
Probably the most well known strain of recent years OG kush is for many people the perfect Kush. The initial aroma when you harvest is the classic earthy/skunky scent that is cut with a more acrid fuel note. However, once the buds have dried and cured the smell and taste are much more well rounded giving an equal mix of sweet/sour/skunk and spice. Once you fire it up for the first time you will know why it is many peoples first choice. A crisp clean head rush is rapidly followed by an overwhelming sense of calm and well being. But given another few hits and half an hour a heavy couch lock headstone kick into full effect.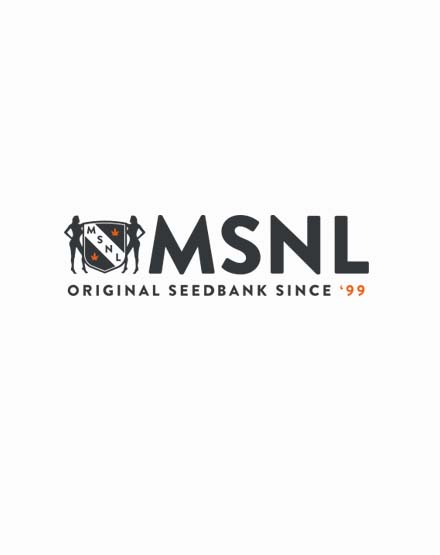 Reviews
"Reliable crop"


Review by Phil

Great yield, nearly all plants uniform in size and yield, phenomenal nuggs


(Posted on 15/11/2019)

"A welcome surprise"


Review by Smoke

I always wanted to grow legit ogk bubba kush master kush or platinum bubba. Only 1 of 8 survived due to ph issues after that and what i tested yesterday.

I cant believe its really og kush the look smell taste and stone are all what i remembered and its guaranteed 100% organic
Will definitely order again to preserve these holy genes and others that have been left back with yesteryear

(Posted on 11/11/2019)

"Let's see"


Review by D

Mine has the Bruce banner look with little smell but the buzz is restarted.

(Posted on 31/05/2019)

"Truth in Advertising "


Review by Matthew

I've grown both the auto and photoperiod OG Kush from MSNL. Both are very good. The growth, scents, flavor and effects are pretty much as described, which is no less than what I've come to expect from this seed bank. (Except a few instances where I can only conclude they are being modest.) Medicinally this strain is very effective for mild to moderate pain, great for mood elevation, and is a better treatment for anxiety than any pharmaceutical. Recreationally this strain is just plain fun! I don't really experience much in the way of couch lock, but this could be because I tend to stick to lower doses for both medicating and recreational use. I found the auto flowering version to be a little more moderated in its cerebral effects and a bit more effective for physical relaxation than its photoperiod counterpart. This may be attributable to the entourage effect from a slightly higher CBD content imparted by the addition of Ruderalis genetics. Photo or auto, you won't be disappointed with the genetics of MSNL's OG. You won't find better OG Kush at the price anywhere.

(Posted on 28/03/2019)

"Delivery was fast, packed perfectly brillant ^_^"


Review by The Jabbawookie

can not wait to see whats gonna happen with these beans, love the grow a bit more than the effects sometimes, get a happy sadness at harvest. anywho, thank you guys and hope to do bussiness in the future.

(Posted on 21/07/2018)

"verygood"


Review by msnlisAbitch

it grows very strongly and robustly.

(Posted on 14/07/2018)

"Gangsta!"


Review by Heath

I know it stands for ocean grown, but i still call it original gangsta because it is truly gangsta!

(Posted on 22/04/2017)

"clone trooper!!!!"


Review by braddah phil

this strain is a breeze to clone it roots fast and makes fat buds! good keeper if you want to do perpetual growing

(Posted on 17/04/2017)

"Bad seeds"


Review by Ronald

Bought 10 none sprouted

(Posted on 06/04/2017)

"I miss it"


Review by Zooie

I haven't had some good OG in awhile, I actually quite miss it

(Posted on 31/03/2017)

"OG Kush?"


Review by Charles

I've grown this strain from clone for a few years and smoked it for more. So, I wanted to get fresh seeds to start fresh. Not impressed at all. Doesn't taste or have the effect of others grown the same way. Loose, fluffy buds and blah flavor. Dont think these were even close to past og strains Ive grown. Thank god for the free blueberries that came with order, they are great!

(Posted on 18/03/2017)

"Got seeds!"


Review by Opie OG

I just ordered my seeds and I'm counting down the minutes until they arrive. I love OG and have grown with clones before but I'm so excited to bring my ladies up from the time they were little seedlings!

(Posted on 13/03/2017)

"Too much for me"


Review by Bev

I think it might be a bit too much for me. I didn't even smoke that much and I was left on the couch for hours. It says it's got sativa but damned if I could find it.

(Posted on 27/01/2017)

"Sedated-like"


Review by Goon

Toke on a lil OG Kush and you'll soon feel sedated. Serious Indica, great for playing video games or listenin to something chill.

(Posted on 19/09/2016)

"OG KUSH 5/5"


Review by Jamie

This plant for starters is one of my top 3 strains which is a must for any first timer.
Its resin produce, tight dense nugs, smoke, addictive taste and high, stunning look, decent yield are are all topped of with a brilliant lemony/fuely kushy flavour that are all unforgetable perks when you purchase this strain you will not regret. Wonderfuel and tasty kush to make brownies ect..
9.75/10 :)

(Posted on 28/08/2016)

"Such a pretty girl"


Review by Christina

This is by far the best kush to smoke, but growing it is really fun too. It's such a pretty plant with leaves that can turn a purplish color under the right conditions. And hairs are everywhere!

(Posted on 26/08/2016)

"Crazy THC Content"


Review by Joshie

OG Kush will blow you away with its THC content - I've heard it's somewhere around 23, 24 percent - and that's some crazy stuff that will do crazy things to your mind.

(Posted on 26/08/2016)

"Good by any name"


Review by OG Fanatic

I don't care if you call it OG for "Ocean Grown", "Original Gangsta" or "Original" - it's all the same great smoke and all the same to me. OG's biggest fan right here.

(Posted on 26/08/2016)

"Great for writing lyrics"


Review by Kushy Musician

This stuff gets right into your head, letting me think of lyrics that I just never can otherwise. So I can zone out, and then wake up in the morning all ambitous, making sense of my chicken scratch from the night before.

(Posted on 26/08/2016)

"Some serious couch lock"


Review by Couchy Kushy

It doesn't take much with this girl, so go slow. Couch lock comes on pretty serious with this, I like to put on a good trilogy when smokin this.

(Posted on 26/08/2016)

"#1"


Review by Travis

Best looking plant ever great smell,taste,and it was a nice producer. Will deff keep this around for awhile

(Posted on 01/08/2016)

"I like Kush"


Review by I wanta green thumb

Ummm just got up off the floor ,,was looking at a nice bud that I broke off the OG Kush a few days ago,,I had laid it out to dry in the room. My old lady and I smoked it in the grow room , Wow , a great smoke, laid us both out "floor locked" for an hour.. must be time to flush the Lady

(Posted on 14/07/2016)

"My favorite strain!"


Review by Lindsay

OG Kush is my go-to. One joint keeps me going for hours, and the high makes me so happy and relaxed - so I can either chill or get stuff done.

(Posted on 06/07/2016)

"Favoruite Kush"


Review by Davey

Hands down my favourite. Good flavour and just the stone i need.

(Posted on 26/02/2016)

"Theses seeds"


Review by Me

The seeds are so awesome doing well. Did well in germination. I really like the strain..

(Posted on 23/12/2015)
Show all reviews