×
COVID-19 Corona Virus - We are monitoring the situation as closely as possible but it is changing daily. We are currently still able to process orders and ship them as normal, however as different postal services around the world adopt different restrictions we are experiencing delays in items arriving outside the EU. Please be patient, your order will get to you.
OG Kush feminized seeds were recovered from a vigorous self pollinating individual and taken to Europe and bred. OG Kush will develop tight and dense highly crystalline buds with a legendary musty lemon fuel flavour. OG Kush has an instant kick that will send you sideways if you don't watch out. Coupled with high level of THC for a kush strain OG presents both indica and sativa properties. OG Kush strain is a must for any collector.
Find out more about this legendary strain here
| | | |
| --- | --- | --- |
| | THC CONTENT | 19-22% |
| | FLOWERING TIME | 10-12 WEEKS |
| | TYPE / OUTDOOR | INDOOR/OUTDOOR |
| | OUTDOOR HARVEST | EARLY OCTOBER |
| | PLANT HEIGHT | TALL 180cm-220cm |
| | YIELD | 400-500 g/m2 |
Tasting Notes
Probably the most well known strain of recent years OG kush is for many people the perfect Kush. The initial aroma when you harvest is the classic earthy/skunky scent that is cut with a more acrid fuel note. However, once the OG kush buds have dried and cured the smell and taste are much more well rounded giving an equal mix of sweet/sour/skunk and spice. Once you fire it up for the first time you will know why it is many peoples first choice. A crisp clean head rush is rapidly followed by an overwhelming sense of calm and well being. But given another few hits and half an hour a heavy couch lock headstone kick into full effect.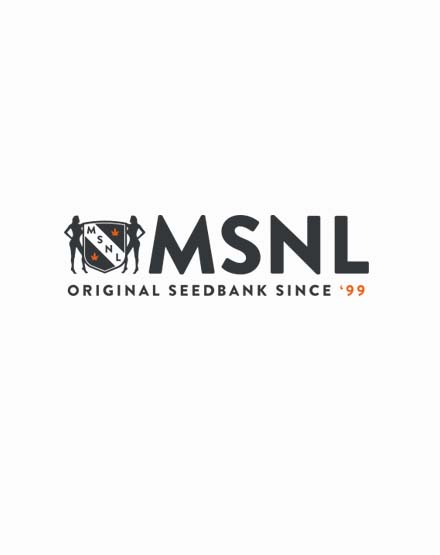 Reviews
"Freebie - thank you MSNL"


Review by BK

Got these about 3 years back on Black Friday IIRC. Finally gave 2 x fem seeds a go recently. One pheno was purple, very bushy and the other more light green and taller. Buds from both plants are VERY diesel in taste with some citrus coming through. Great smoke, if you like fuel tasting terpenes. The Sativa onset can be a little hectic for novices. Great smoke overall, although the fuel taste is a little too intense for me.

(Posted on 18/06/2020)

"Fast"


Review by Kristof

Fast and stealth delivery. Didnt started yet but a friend shown me his and it was fascinating. Really huge buds, good smell and strong hit. Huge recommend.

(Posted on 26/09/2017)

"Truly gangsta!"


Review by Mike

Best euphoria when it's grown optimally ! Great for pain relief , starts strong in the head but not racey and mellows into a heavy body buzz. Oddly , I have had versions which tended to be more sativa but these were clearance deals

(Posted on 05/05/2017)

"Gotta try this one"


Review by Chris Style

OG is also another one of my favorite. This strain will give you big buds with an amazing high. They call her OG for a reason, not for the nubies. If you want big fat buds, with a strong high, for a great price, you have found what you are looking for.

(Posted on 25/01/2017)

"Top notch grass very balenced high"


Review by Mclovin

Very big buds very good balenced high one of my favorite strains love this stuff grew very well and strong.

(Posted on 02/01/2017)

"AWESOME SMOKE"


Review by Armando C

great grow ,high quality smoke .. i got 1/2 pound dry weight out of a 2x2 ebb n flow w/ 1000 watt light, no veg time finished 29 inches tall @ 10wks flower time .. fun and easy grow , large dense purple buds. covered with large crystals . highly recommend!!!!!! this is the only place ill buy seeds from.

(Posted on 02/08/2016)

"Great despite the hype"


Review by DeafGeoff

I had to get this strain because i had heard so many people say it was so amazing and even though i thought some of it may be hype i was sooo pleased I did. Truly top level stuff

(Posted on 29/06/2015)
Show all reviews
OG Kush Feminized Seeds Video
Check out this video to learn more about OG Kush Feminized strain