×
COVID-19 Corona Virus - We are monitoring the situation as closely as possible but it is changing daily. We are currently still able to process orders and ship them as normal, however as different postal services around the world adopt different restrictions we are experiencing delays in items arriving outside the EU. Please be patient, your order will get to you.
Those who prefer their strains to pack some flavour and punch will greatly appreciate this new cross. Crossing a stabilized auto flowering variety with Super Silver Haze /kush cross has produced a plant with greater yields improved potency and a sought after taste. The high is all-round thanks to the indica influence. While still auto flowering and remaining small the plant will be larger and finish slightly later than our other autos.
| | | |
| --- | --- | --- |
| | THC CONTENT | 15%-18% |
| | FLOWERING TIME | 8-10 WEEKS |
| | TYPE / OUTDOOR | INDOOR/OUTDOOR |
| | OUTDOOR HARVEST | JULY+SEPTEMBER |
| | PLANT HEIGHT | SHORT 60cm-100cm |
| | YIELD | 200-300 g/m2 |
Tasting Notes
Very smooth, initial flavor of citrus. The sweeter more subtle tome of pine follows soon after. On the exhale a pleasant earthy lemon taste returns making for an amazingly flavorful smoke. The hit is instant, a cerebral Buzz that makes your head tingle. With further use this will spread through the body to the extremities yet still keeping the mind very active and alert.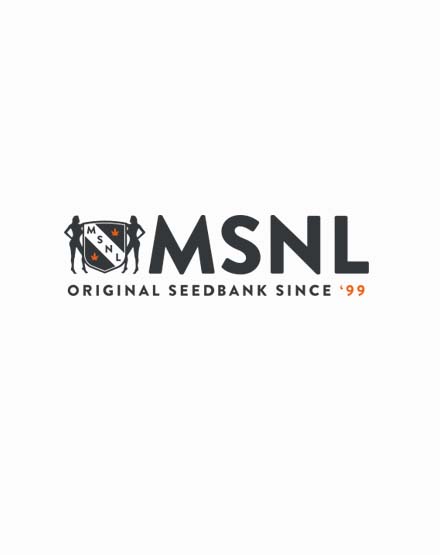 Reviews
""For the Sativa lovers""


Review by Rob

A received some of these as free seeds and only recently tried them out. Fairly simple to grow, i used only quarter strength nutrient, but was rewarded with large plants which produce a big yield of solid sticky buds. I grew indoors, but would love to try this outdoors in the Aussie summer sun, i believe they would grow huge. Thanks Msnl, i have had many a surprise over the years now from free seed.

(Posted on 24/07/2020)

"Nice buds "


Review by Joel

I grew it under sunlight it di well and smelt great while growing, they've been curing for about a day now and I'm hoping the smell comes back

(Posted on 13/05/2020)

"Top Shelf Budz!!!"


Review by Ryan

Popped 5 seeds and all 5 germed.
...had 3 different phenos.1 was pine gassy lemon earthy

(Posted on 08/05/2020)

"Nice bud structure"


Review by samuel

I was hoping this would smell a lot better but that could be the Cure that it got as well. It was a heavy Yeilder at 8 oz. The bud structure on this stuff is dynamic it's so dense and all around good daytime smoke

(Posted on 11/04/2020)

"Great shipping "


Review by Jim

Great customer service and excellent shipping
Y'all have my business

(Posted on 03/10/2019)

"Beautiful Plant"


Review by 9planets

This plant was really nice. Smelled amazing before and after harvest. It LOVES organic nutrients but the plant I grew with 1/4 synthetic was burned bad but it survived and produced strong buds. Nice gas taste and makes VERY strong tinctures. I have started my second grow

(Posted on 02/12/2017)

"Great auto"


Review by Smokeytad

Great auto version silver Haze great plant love me an auto that's as nice as this pretty girl!!

(Posted on 03/09/2016)

"Give more time for growth"


Review by Kylie

I thought I was going to lose the crop because it was outside and took longer than I thought it would to grow. It ended up being fine, with harvest happening just before the first frost. And it was def worth the wait!

(Posted on 11/08/2016)

"Awesome strain"


Review by Grower#1

I have a long history with this company I have never been disappointed. if you can't make a choice on which auto to go with, pick this one and at the very least you won't be disappointed. No idea how it does in soil though.

(Posted on 12/06/2015)
Show all reviews