Wedding Cake Regular Cannabis Seeds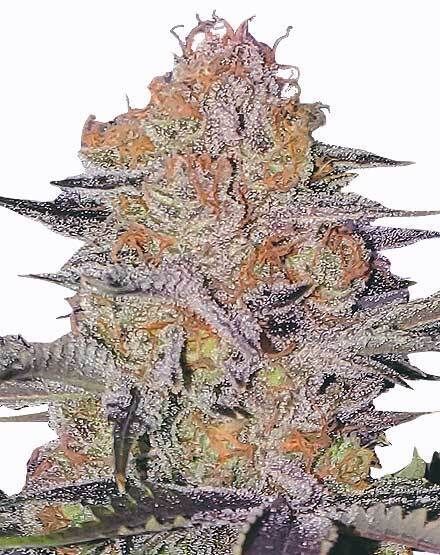 THC High - Up to 24%
Massive Yield - Up to 600gsm
Indica Dominant: 60% Indica / 40% Sativa
Flowering Time - 8-10 Weeks
Regular variant of the award-winning Wedding Cake
A well-balanced high that is euphoric without being overwhelming - suitable both recreationally and medicinally
Outdoor harvest:

End Of September

Yield:

500-600gr/m²

Indica/Sativa:

Indica Dominant

Height:

Medium: 100cm-180cm

Difficulty:

Easy

CBD Content:

<1%

Climate:

Temperate, Warm

Medical Conditions:

Depression, Stress

Seed Type:

Regular

Genetics:

Girl Scout Cookies x Cherry Pie

Effects:

Calming, Relaxing, Uplifting
Strain
Traits
Unsurprisingly, the cross of two of the most awarded new school strains of the past decade - Cherry Pie and GSC (Girl Scout Cookies) - has quickly become one of most popular seeds to date!
Wedding Cake regular seeds offer a banger of a THC count of between 20 to 24%, the benefits of both sides of the cannabis genetic split thanks to its close to perfect Indica to Sativa ratio and an aroma that will have you coming back for more time after time. Wedding Cake seeds took out the "Strain Of The Year" from Leafly in 2019, so let's find out what makes these seeds so very special.
Wedding Cake offers users (both recreational and medicinal) a gorgeous balance of both Indica and Sativa effects. It's known to hit you with an initial wave of euphoria and relaxation, while not being too overwhelming on the body that would make it difficult to carry out activities or complete tasks - in other words, its perfect for when you want to enjoy some chill time but still remain productive. It's also great for easing tension and stress, as well as boosting appetite and reducing inflammation and muscle spasms. 
If Wedding Cale regular seeds aren't at the very top of your growing wish list, they should be. Not only do they offer a super easy-to-grow experience, but they also provide above-average yields with little effort. Growing to a max height of between 80 - 150cm tall, these plants respond amazingly well to a wide range of training techniques and will reward cultivators with massive yields in a wide range of climatic conditions. 500-600g/m2 can be expected, as long as the plants are topped twice (or more) and a ScrOG net is set up to allow for the best levels of light penetration and canopy air exchange.
Keep in mind that Weeding Cake seeds are not feminized, making them perfect for breeders looking to add to their arsenal of pollen.
Wedding Cake is sometimes known as Pink Cookies, and this is due to not only its taste cookie-like profile but also its appearance. As the name suggests, the buds are covered in many frosty trichomes that make them look like they have been dusted in sugar, with a glimmering pinkish hue that is pretty unique in the cannabis world.
The aroma matches perfectly, blending together sweet and earthy tones of fruit, citrus, dough, and pine. Make sure you have a top-grade carbon filter if you are growing discreetly, as the final 4 weeks of flowering growth bring with it some extremely pungent fragrances.
If huge yields are what you are hoping for, then Wedding Cake seeds are one of the very best options available right now. Super easy to grow, with ridiculously large harvest potential, a gorgeous spattering of red and pinks through the frosty buds, and a unique cookie-like aroma, it's no wonder why this strain has been taking home so many awards. Highly recommended for both the new grower and the experienced cultivator alike. 
While the stank that emanates from the seeds once grown is a varied and complex mix of floral, fruit, and earthy notes with a sweet cookie-like finish, the taste from smoking Wedding Cake is much more precise. Your taste buds will be overwhelmed with a super thick and velvety vanilla cake, with some fruity goodness thrown in for good measure to finish things off - tart raspberry and sweet cherry being the main culprits here. 
REAL REVIEWS
FROM REAL CUSTOMERS