Top 3 LED Systems Reviewed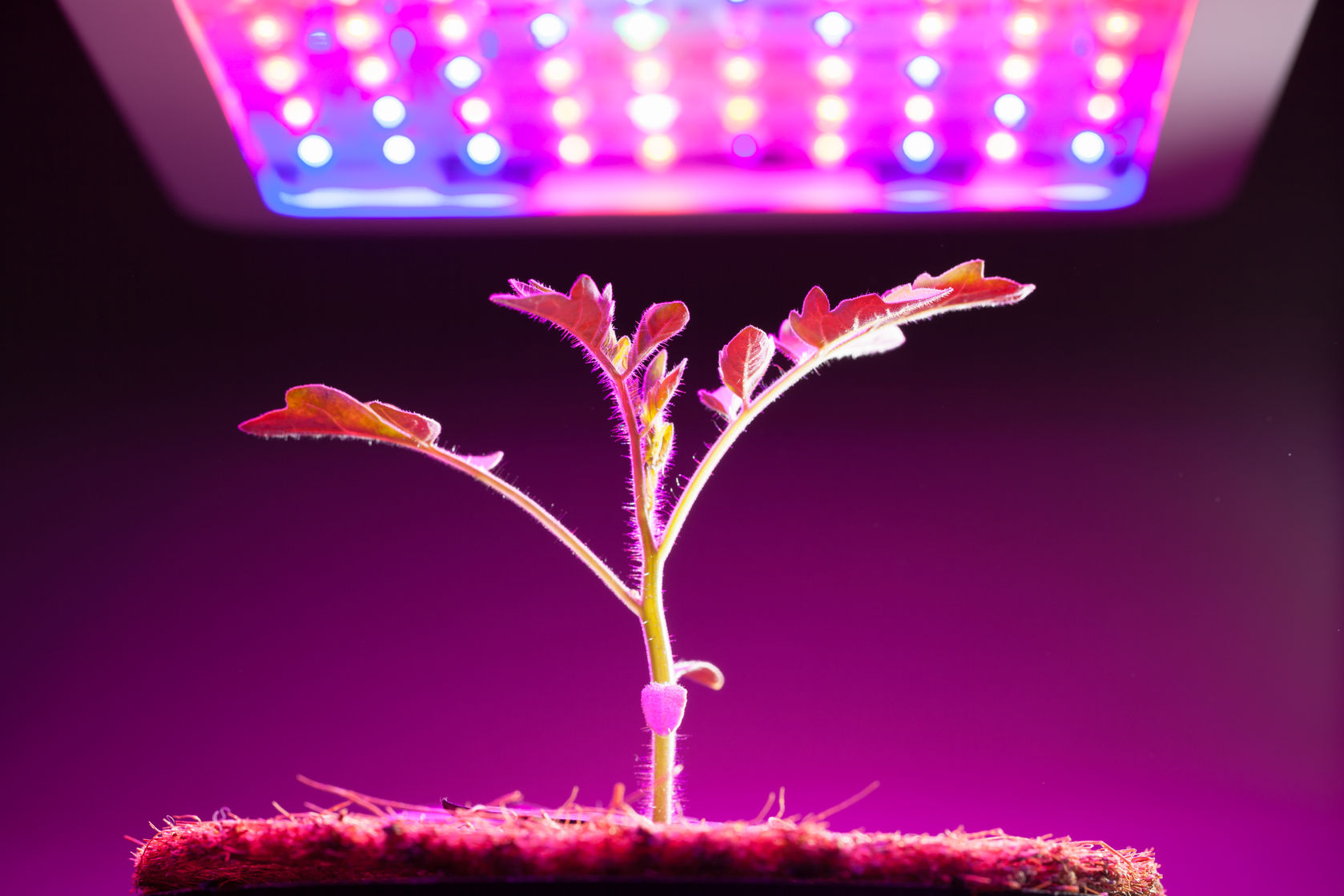 Lights are one of the most important aspects of any grow room. And when it comes time to choose them, growers can't go wrong choosing LED systems. LED lights offer a lot of benefits to growers, but the biggest benefit is that they can save a grower up to 50 percent in electrical bills. This is because other types of grow lights, including HPS bulbs, use up to three-quarters of their energy producing heat. And this isn't just bad for electrical bills; it can be bad for marijuana, too. Too much heat can burn marijuana plants, and when those lights are too strong, they can quickly take out an entire crop.
But even once the decision to install an LED system is made, the choices don't end there. Growers still need to decide which LED system to use. And with so many on the market, it can be difficult to know which one is the best. Fortunately, we've narrowed down the top three LED systems on the market to make that choice much easier for you.
Advanced Platinum Series P900
Pros: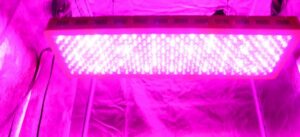 All light is usable
Dual focusing lens, so plants will receive light no matter what position they're in
Huge coverage area
Cons:
Setup can be difficult
One of the highest priced LED systems on the market
The Advanced Platinum Series P900 is one of the only LED systems on the market that gives 100% usable light to the light. Light is a spectrum and on that spectrum, there is some light that can be used and some that cannot. With this Advanced Platinum Series P900 though, marijuana plants can use all of the light so none of it goes to waste. But even with all this usable light, the Advanced Platinum Series P900 still comes with the '3x intensity' that all lights in the Advanced Platinum Series come with. So, not only is more of that light usable, but that light is also more intense, which is only going to benefit the plants.
This grow light also has different switches that make it easier for the grower to switch back and forth when marijuana plants are in different phases of growth. There's a 'Veg' switch that will lessen the intensity of lights when they're in their vegetative stage and a 'Bloom' switch that can be used when they're flowering. In addition to that, the dual lens on this LED system allows light to reach every part of the plant, regardless of how they sit under the light.
The Advanced Platinum Series P900 also has a wide range of coverage. The maximum on this system is 4 x 6 feet, which is great when the plants are sprouting. And when suspended 18 inches above the plants such as during the flowering stage, it can cover 3 x 5 feet.
In addition to all of these great features, this LED system costs only half of other types of lights. But that's good, because growers that want to use these grow lights will pay a hefty price for them. Currently they can cost up to $1,000 with the average being not much less than that at about $800.
MarsHydro Reflector 960W
Pros: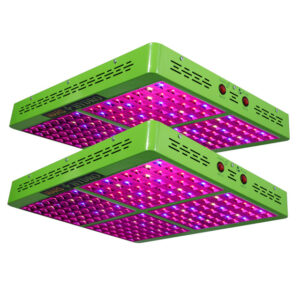 Energy efficient
Stays 50% cooler than HIDs
Set up is relatively easy
Cons:
Does not come with an instruction manual
Easy to burn plants
With a price that's just a fraction of the price of the Advanced Platinum Series, sitting between $300 and $400, the MarsHydro Reflector 960W is the grow light of choice of many growers. The strength of the lights can be felt as soon as this LED system is picked up. It's pretty heavy, which can mean that it's also pretty durable, but that strength comes through in the intensity of the lights, too. They are strong and if growers aren't careful, that powerful light can burn marijuana plants just a little too easily. However, this grow light isn't just a light. It's also got a built-in fan to cool the lights, which can help prevent the plants from burning.
While this LED system can provide light that's more than adequate for marijuana, growers may find the setup a little finicky. While a hanging kit is included to make that setup easier, there's no instruction manual that tells growers exactly how to do it. And while it does come with a power cord, it's necessarily quite long and that can sometimes get in the way of the light it provides. Most growers need to find a way to keep this cord out of the way of the light to not interfere with lights, and to protect the cord itself.
But, this grow light has something that many others do not – an almost unheard of warranty that lasts for two years. And with the somewhat tricky setup, that can be invaluable for some growers. Growers that have no problems during the setup phase will find that this is one of the best, and most affordable, LED systems on the market.
Apollo Horticulture 400W
Pros: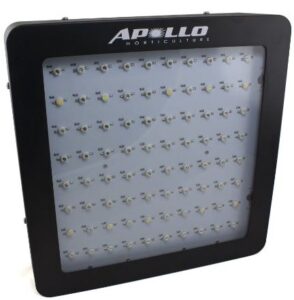 Durable
Easy set up
Suitable for all growth phases
Affordable
Cons:
The Apollo Horticulture 400W is a great grow light that comes with many features and may be just the LED system growers have been looking for. Grow lights can cost a lot of money, and not only is this one affordable but it's durable and long-lasting too. For just under $200, this LED system is not only the most affordable of our grow light options covered here, but it will also last for about 50,000 hours. Even after growing one crop and having the lights on for nearly 24 hours for several months on end, this light will still be able to provide light to many more crops in the future.
Like the MarsHydro Reflector, the Apollo Horticulture comes with a pretty easy setup but unlike the MarsHydro, there is an instruction manual included with easy to follow steps. Any grower can easily install it themselves without the need for a third-party installation contractor, which can help keep grows discreet and save the grower money in the meantime.
But even with the affordable price and the easy setup, the best thing about the Apollo Horticulture is that it's a strong and powerful light that doesn't produce so much heat that it could burn the marijuana plants. With a 400W LED, growers won't have to worry about burning their crops but can still rest easy that their plants are getting the full amount of light they need.
The one downside to the Apollo Horticulture though, is that while the light may be powerful, it doesn't have a huge range. This could mean that growers have to limit the amount of plants they grow at one time or, they may have to increase their budget and use more than one grow light.
Which grow light you use in your grow room is up to you and will largely depend on what type of light you need, if you need additional features that can make the light even easier to use, and your budget. But we can tell you that by choosing one of the above three LED systems, your marijuana plants will be better for it and you'll have one of the best lights on the market.
Read more from our blog by clicking here.
Alternatively check out our hottest sales deals by clicking here. Or enter our regular Facebook Competitions for a chance to Win Free Seeds!