×
COVID-19 Corona Virus - We are monitoring the situation as closely as possible but it is changing daily. We are currently still able to process orders and ship them as normal, however as different postal services around the world adopt different restrictions we are experiencing delays in items arriving outside the EU. Please be patient, your order will get to you.
The Bruce Banner strain is just as much of a hero as the comic book character, The Incredible Hulk, which it is best known for, except this green beast will leave you feeling anything but angry.
Bruce Banner is both euphoric and uplifting and will have your creative juices flowing from the first hit. As a sativa dominant strain, THC levels are very high with THC content frequently above 25%+. The effects will produce more of a head high initially, while also giving a relaxing the body with a full body buzz, thanks to its OG lineage.
If you're looking for a wake and bake strain, then this is for you. Its uplifting effects make it an ideal day time strain and for anyone looking to unwind after a long stressful day. However, overindulging in this strain can cause the usual dry mouth and dry eyes.
The Bruce Banner strain grows and tastes like your classic sativa. Strong with slightly diesel fuel and sweet undernotes. If you're a sativa fan this strain could easily become one of your favourites.
Bruce Banner can Megamorph up to 200cm indoors, so some plant training may be needed. Due to its height and greedy nature, Bruce is a moderately difficult grow. But its harvest will make it well worth the effort. The good news is Bruce is a fast sativa with a flowering time of 8-10 Weeks, so buds are ready before the frost hits.
Bruce Banner can yield between 500g/m2-600g/m2 at optimum levels, with the average grower pulling in 400g/m2. Bruce Banner is only available in our feminized seeds collection, so you can enjoy 10 plants full of long and dense glistening buds.
| | | |
| --- | --- | --- |
| | THC CONTENT | 25%+ |
| | FLOWERING TIME | 8-10 WEEKS |
| | TYPE / OUTDOOR | INDOOR/OUTDOOR |
| | OUTDOOR HARVEST | LATE SETPEMBER |
| | PLANT HEIGHT | TALL 180cm - 200cm |
| | YIELD | 500g - 600g/m2 |
Tasting Notes
The Bruce Banner strain is all about power and potency, so it's no surprise this popular sativa strain emits classic diesel aroma and flavour. The diesel notes make themselves known during flowering and you can expect much of the same when you crack open a freshly cured jar of Bruce Banner weed. The smoke is surprising gentler with sweet undertones present on the exhale, creating a very pleasant smoke.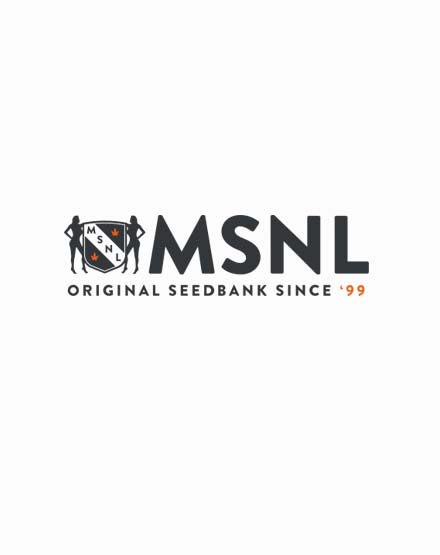 Reviews
"So far so good!"


Review by Joseph

Received my order today and went ahead and started germinating 3 of the 10 seeds. Im hoping they turn out like the White LSD seeds where i germinated 5 seeds and all 5 are in the dirt doing just fine,

(Posted on 17/01/2020)

"Big"


Review by Adam

Buds got bigger than I expected

(Posted on 31/10/2019)
Bruce Banner #3 Feminized Seeds Video
Check out this video to learn more about Bruce Banner #3 strain