What Is Space Cake
Space cake. Nope, not what they serve for dessert on the International Space Station. We're talking about that dosed cake, that weed cake - or, as most of us know it now, edibles.
If you've never tried to make your very own space cake, the idea can be a little daunting. But really, baking up a batch of space cake is pretty easy, and a great way to enjoy your cannabis. We reached out to Marge from Bite Me The Show About Edibles to help us out with a simple and fun recipe, and boy did she deliver.
A little about Marge
Hello friends, my name is Marge and I'm a maven of edibles. They're my favorite way to consume cannabis. I love the slow come up and the warm, body high that feels like a hug and the lengthy duration of the experience. While edibles can seem intimidating at first, I'm here to tell you that they're are fun and easy to make! Not only that but you can infuse literally anything so if the standard pot brownie doesn't interest you, you're in luck.
In my spare time, I enjoy growing cannabis. I love making my own farm-to-table edibles with the homegrown cannabis that I've cared for. When I use my dry herb vape (save that AVB, it's decarbed weed!), my favorite cultivars are bright and lemony like a lemon skunk. I grow CBD cultivars too, always useful to have in your homegrow inventory.
So tell us a bit about your podcast…
When I'm not making edibles, I'm hosting a weekly podcast called Bite Me The Show About Edibles. I help cooks make great edibles at home through short, informative episodes that cover specific infused recipes or via longer interviews with experts in the cannabis and edibles space who will inspire you to get experimenting! You can find the show on your favorite podcast platform or find all the episodes on BiteMePodcast.com.
Today, I'm sharing a great recipe that you can whip up pretty quick. It's called a Lightening Cake, which is a German Blitz torte, named for the speed with which it can be made. I've been learning to speak German for a while and my best friend is German, so this torte was a natural choice. A torte is a rich, dense cake that can be made with endless variations. Add cannabis, you've got an infused an Space Cake that will have you happy, relaxed and proud of your efforts.
Marge's famous lemon torte space cake recipe
This one has a hint of lemon and while it doesn't need any additional toppings, you can make an infusing frosting for an additional way increase the potency. Or, you can do what I did and make the frosting with a CBD infusion which will work synergistically with the THC in the cake and create more noticeable effects.
To make your own Space Cake, first, gather all your ingredients and leave them out until they reach room temperature. You're going to need:
8x2 round cake pan
1 cup/250ml all purpose flour
1 teaspoon/5ml baking powder
1/4 teaspoon/1.25ml salt
8 tablespoons (1stick)/12ml infused unsalted butter
1 cup/250ml sugar
3 large eggs
1 teaspoon/5ml lemon zest
2 tablespoons/30ml fresh lemon juice
Step-by-step instructions
Start by preheating your oven to 350F.
Grease and flour your pan or line with parchment paper.
Whisk together thoroughly the flour, baking powder and salt.
In a large bowl, beat the infused butter until creamy, about 30 seconds.
Gradually add the sugar and beat on high speed until lightened in colour and texture, about 3-5 minutes.
Beat in the eggs, one at a time.
Stir in the flour mixture until just smooth. Scrape the batter into the pan and spread evenly. If you're not going to make a frosting you can add 1/3 cup of natural chopped almonds or other nuts and a heaping tablespoon of sugar, if you wish.
Bake for 30-35 minutes until a toothpick inserted into the center comes out clean. Let cool in the pan on a rack for 10 minutes before attempting to remove the cake from the pan.
Let the Space Cake cool right side up on the rack and cool completely before adding frosting, if using.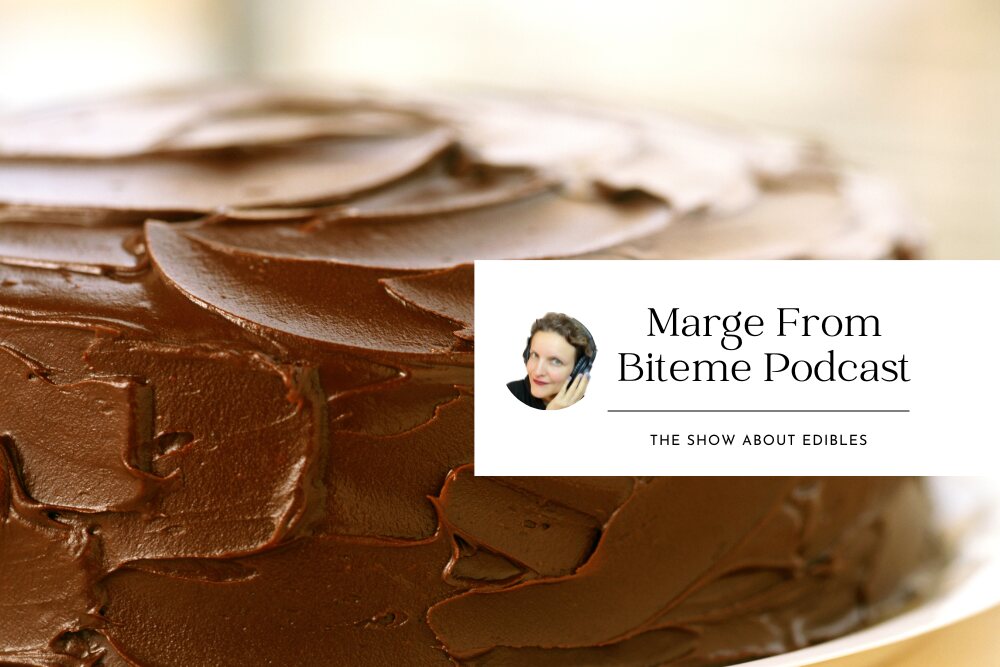 That's it! This Space Cake is delicious served with coffee or tea and even better with friends. If you're new to edibles, I recommend trying to figure out the potency. You can find a free Edibles Dosage Calculator on my website which may help you find a starting estimation. Always remember that edibles can take 45 minutes to a couple of hours to take full effect. Start with a small piece and work your way up until you figure out your preferred dose. Remember that many a bad experience started with the words, "these edibles ain't shit", you'll thank me later!
What Are the Best Cannabis Strains to Make Edibles With?
That is totally dependent on what you want to get out of the experience. If you're wanting to 'blast off' then you will want to use a high-THC strain. But if you're on the hunt for an easier ride, and maybe one with a little more medicinal value then a strain rich in CBD might be the best route.
Keep in mind that you don't necessarily need to use buds to make edibles. When the time comes to cut down your crop, if you want the buds to look anything like the top-shelf stuff you see in dispensaries, you're going to have to get those trimming scissors out and go to work. Apart from the larger fan leaves and the branch structure, all of those sugar leaves are going to be covered with trichomes and be perfect for making edibles!
The best High THC strains for making edibles
And for the best High CBD strains
How To Calculate the Right Dosage for Edibles
When it comes to calculating the right dosage for your edibles, there are two key things to consider. Firstly, you need to know how much THC/CBD is in your cannabis strain of choice, and secondly, you need to figure out how much of that cannabis product is going into your end product.
To calculate how much weed to use for your edibles have a read of our guide on edible dosage.
How Much Space Cake Should I Eat?
It's always best to start off slow with edibles. A normal, recommended starter dosage is around the 10 to 20 mg mark.
How Long Do You Stay High from Eating Space Cake?
That really depends on how much you ate, and how high your tolerance is. But if you don't go crazy and just eat a normal dose you can expect to feel the effects for four to six hours after it first kicks in.
How Long Does It Take for The Effects of a Space Cake to Kick In?
It can take anywhere from 30 minutes to two hours for the effects of eating a space cake to kick in. So, if you don't feel anything after thirty minutes, it's best to wait it out a bit longer before eating any more. One of the more common mistakes that edible newbies make is to eat another slice before the first one has truly kicked in, and that can lead to a slightly overwhelming and intense experience.
Just remember that with edibles, patience is key. It takes a bit longer for the effects to kick in, but it also tends to last much longer than smoking or vaping! So be sure to pace yourself and enjoy the ride.