Being a purely sativa strain, Durban Poison is perfect for users that are looking for a daytime strain that will give them the energy they need to get them through the day. It is much higher in THC than it is in CBD; in fact the CBD in this strain is almost non-existent. Still, users can take advantage of the medicinal benefits it brings when treating things like nausea and depression. One of the biggest trends associated with Durban Poison is using it to make concentrates such as shatter and wax. Due to the giant resin-covered buds this strain will produce, it seems almost as though it's been made for concentrates.
History
Durban Poison is aptly named, as it comes from the city of Durban, a port city in South Africa. In its lineage, users will find African strains indigenous to that area.
After expert breeder, Ed Rosenthal, visited Durban in the 1970s, he came across the seeds and brought dozens of them back to California with him. At first, Rosenthal didn't have much luck with the seeds, finding that they produced tiny buds, and that many of them were hermaphrodite.
Throughout the years Rosenthal worked with the strain and eliminated the unsavory characteristics,   while trying to boost the positive effects the strain brings. After that, it didn't take long before the strain exploded in California and later, in Amsterdam when Rosenthal took it to the people of Holland, who were excited to see a strain they could grow outdoors even in their cooler climate.
Effects & Characteristics
With THC levels that can reach up to 25%, and don't often fall below 18%, Durban Poison is known to be one of the most powerful strains out there. Being a pure sativa, happiness is one of the main effects users will feel. It is a cerebral stone, and while users have a tendency to feel more creative, it's not a stone that will keep one in their own head for hours at a time without the ability to focus.
The strain also brings a very social high, making people feel as though they have boundless energy, and very talkative at the same time. These effects make Durban Poison a great strain to enjoy with friends.
Durban Poison is so uplifting and effective at improving one's overall mood, this strain is great at treating depression and anxiety. But while that may be what it's m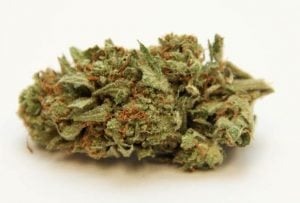 ost known for, it also makes for a great pain reliever and is helpful when trying to treat nausea. Perhaps because of this, and because it's well-known for giving users a serious case of the munchies, Durban Poison is also great for those that suffer from a lack of appetite.
Due to the high levels of THC, this strain is one of the best for creating edibles, although users should go slowly when consuming any food made with it, especially if they're not accustomed to making or using edibles. Durban Poison also produces huge buds that are loaded with some of the fattest trichomes among all cannabis strains. This makes it a great strain to use when making and enjoying concentrates.
Of course for traditionalists, smoking and vaping Durban Poison will also allow users to feel the full effects of the strain. With these methods, the stone will last a typical two hours, although lengths of a three-hour stone are not unheard of when it comes to this strain.
Smoking or vaping ground buds will also allow users to enjoy the full flavor and aroma Durban Poison has to offer; and this strain is one of the more complex ones out there. While the flavors of licorice and anise are some of the most common found with this strain, and certainly those that will be felt fullest on the inhale, the strain also holds distinct characteristics on the exhale, mostly made up of citrus and peppery notes. Earthy aromas such as pine are also faintly recognizable.
The aroma holds very true to the taste, with the pungent smell being the first to hit the nose. Many users have attributed this smell to being most similar to licorice. This is most likely what gives the strain its notoriously sweet smell.
Grow Information
Due to the subtropical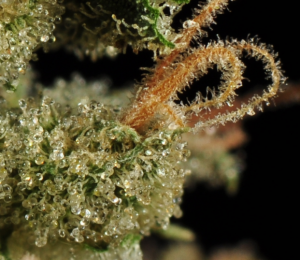 climate from which it originated, Durban Poison does best when grown outdoors in hot conditions that receive plenty of sun. It can be grown in other climates, or even indoors, but growers should know that the yields will not be as big as they would be if it was grown in premium conditions.
Being a sativa plant it will grow very tall, sometimes reaching massive heights up to eight feet; although heights of about 6 or 7 feet are more typical. Unlike other sativas however, it can grow to be quite bushy, lacking the spindly characteristic that is true to other sativas.
This height is also another reason indoor growers will need to take extra measures when bringing their plants inside. Some type of training will most likely be required such as SCROG or tying the branches back to force it to grow outward instead of upward. Those growing the strain indoors are recommended to grow Durban Poison hydroponically instead of in soil.
When the strain is taken to its most natural environment outdoors, it will still reach great heights and will produce approximately 16 ounces per plant. Harvest times usually fall in late September or early October, making it a great strain for growers that live in cooler climates.
Indoors, plants typically take about 9 weeks to grow, and growers can expect a yield of approximately 13 ounces per square meter.
One of the reasons Durban Poison is such a popular strain among growers, indoor and outdoor alike, is due to the fact that this strain has shown itself to be incredibly hardy and resistant to mold, disease and pests.
Not only is Durban Poison a phenomenal smoke (or vape or edible), it's a strain that lays the foundation for many other strains. Durban Poison is a parent of Big Island Poison (crossed with Kona Gold), Cherry Pie (crossed with GDP), and Durban Relief (crossed with Bubba Kush), to name just a few. It not only provides a relaxing and social smoke for those that use it, but also provides many medicinal benefits and is pretty easy on both indoor and outdoor growers.
If you want a smoke that's not just flavorful and aromatic, but also gives you the high that will keep you going during the day, Durban Poison may just be the strain you've been looking for.