Top 3 Nutrients Reviewed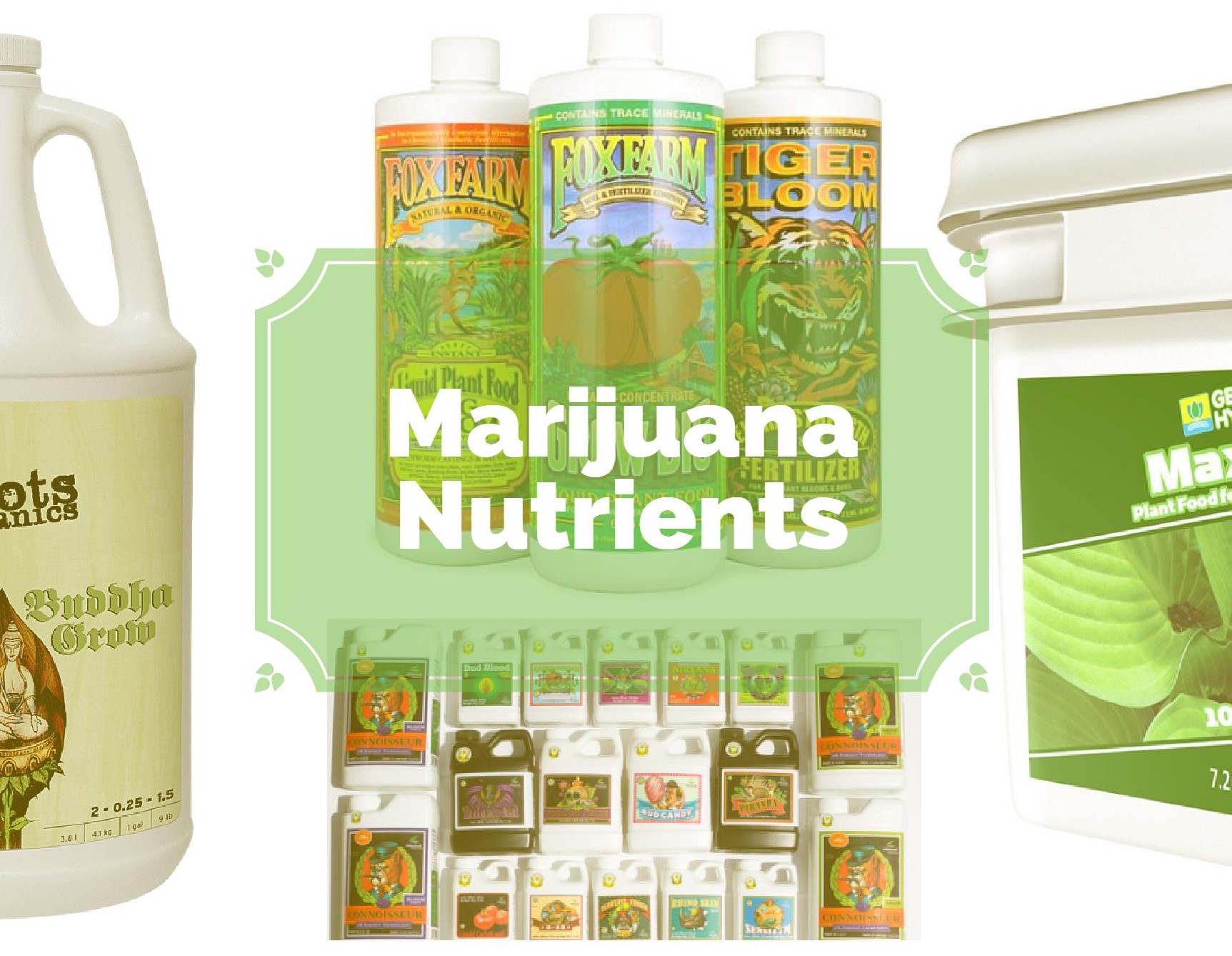 While cannabis may not be the hardest plant on earth to grow, there are a few things needed in the grow room in order to let cannabis thrive. One of those things is the proper nutrients. All plants need nutrients to survive. Some get them naturally from the soil while others use a supplement to make sure their plants are getting what they need. Others make their own nutrients whether they come from household items, compost, or another homemade solution. In fact, this is a very popular option for those growing cannabis.
But for those that are just starting out growing, purchasing ready-made nutrients can be a much easier option. Most cannabis nutrients are affordable, come with full instruction, and can do a world of good for your grow room. Here we've reviewed the top three most popular organic nutrients to help you and your plants.
Advanced Nutrients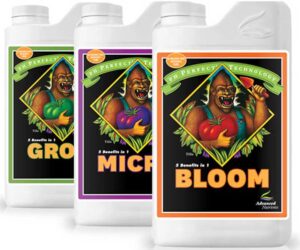 Advanced Nutrients is one of the more expensive nutrient options out there, with 250 ml costing between $20 and $25. But once growers understand the many benefits of this very popular brand, it's easy to see why so many choose it over the others. Advanced Nutrients is perfectly suitable to any strain of cannabis and while seasoned growers have come to love it after seeing the effect it has on their grow room, it's great for beginner growers too.
For those beginners Advanced Nutrients also supplies a starter pack that includes nutrients for each stage of growth. This starter pack includes Big Bud, B52, Voodoo Juice, and Overdrive – all products that are prepared by Advanced Nutrients and are known to be some of the best on the market. Each individual nutrient is used during a different period of growth, giving cannabis plants exactly what they need when they need it. When used as directed, anyone can get bigger, more beautiful cannabis plants.
Fox Farm
Those who don't like the price tag of Advanced Nutrients may feel better about it after doing some comparison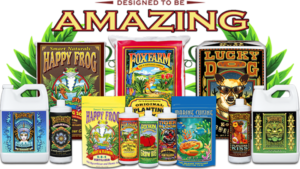 shopping and finding that Fox Farm sell for even more at around $35 for just a one-litre bottle. But, Fox Farm is just as good a brand as Advanced Nutrients and its biggest fans will likely tell you it's even better. We find it pretty comparable. Like Advanced Nutrients, Fox Farm is a multi-part system with different aspects of nutrients being sold separately. Unlike Advanced Nutrients however, each of these three different aspects are applied during each growth phase.
What these nutrients provide is cannabis that has thick, dense buds; and the entire plant is lush and green throughout to boot. In addition, Fox Farm is can also be a huge help in preventing calcium and magnesium deficiencies, which is something many cannabis plants can suffer from.
When using Fox Farm, it's important to remember that each component is quite strong in its own right and so growers should never overdo it. Like most nutrients on the market, Fox Farm comes with its own instructions for use and it is highly recommended that these are strictly adhered to in the grow room.
Dyna-Gro
Dyna-Gro has a lot to offer but perhaps the best thing is that it doesn't matter what medium the cannabis is growing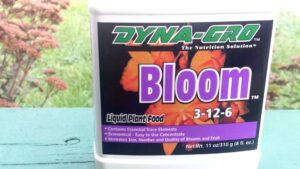 in. Soil, coco coir, and hydro setups will all do very well with Dyna-Gro. And a quart of Dyna-Gro will cost about $25 so it's on par with Advanced Nutrients and costs just a little less than Fox Farm.
In addition to being perfectly suitable for all types of setups, Dyna-Gro is also appropriate for both the vegetative and flowering phases of growth. Each of these phases do have different nutrients however. Foliage-Pro should be used in the early stages when the plant is still in its vegetative stage; and Bloom can be used once the cannabis enters its flowering stage.
It contains 16 essential minerals, a blend of micro and macro nutrients, and is quickly absorbed by the plants so they are more evenly distributed throughout the soil. Growers that have other types of plants outside the grow room will also find that Dyna-Gro is perfectly suitable for those plants as well.
While there are two different lines of Dyna-Gro available for different growth phases, once you have the right product it's all ready to be used right out of the bottle. So there's no mixing of chemicals in the grow room, just following instructions on a bottle. Doing so with Dyna-Gro will produce thick buds and can even enhance the taste and smell of the cannabis grown with it.
There is a lot in a grow room that can be tricky, particularly for beginners. But in the case of nutrients for cannabis, it doesn't have to be. While there are many great options available, there are also some that are better than others. Ease of use, cost, and of course, how cannabis grows when using them will all be factors when choosing the right nutrients for your plants. But when choosing any of the above three, both the grow room and the cannabis will benefit.