Autoflowering Cannabis Seeds
At MSNL we stock a wide range of the best autoflower seeds, from high THC strains such as Bruce Banner, to huge yielding autoflowering cannabis plants like Big Bud Auto, we've got a strain for every auto grower. Despite their small size, autoflower seeds have some huge advantages over ordinary photoperiods. This is mainly their ability to flower in a much shorter time and without a change in light cycle. But what exactly are autoflowering cannabis seeds and are they the right choice for your next grow?
Read More
What is an autoflowering seed and where are they from?
To understand what autoflowering cannabis seeds are it's important to look at how they came to be. There are three main types of cannabis strain, each indigenous to a different part of the world and with their own character traits. Sativa's are tall and wispy and grow in tropical climates such as Thailand, Mexico and South Africa. Indicas are shorter with a dense foliage and grow in cooler climates such as Afghanistan, Pakistan and India.

Finally, ruderalis strains are native to colder regions of the world such as Siberia and Russia, they are shorter still and grow into dense bushy plants with shorter flowering periods than either Cannabis Sativa or Indica. It is because cannabis ruderalis originates in these cold regions of the world that they have developed the unique ability to grow and flower automatically with less daylight hours. In the mid 90's Ruderalis strains were crossed with sativa and indica varieties to produce what we now know as autoflower seeds.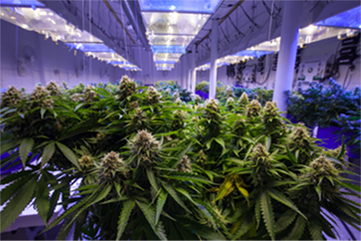 Why should I buy autoflower seeds?
Many first time growers are drawn to auto flowering seeds because of their no-hassle approach to growing. However, when comparing autoflowering vs feminized there are huge benefits to for every type of grower.
Autos flower faster
Ever struggled to finish a grow cycle before the weather gets cold? Autos begin flowering in weeks 2-4 of growth regardless of the amount of light that they receive. Their flowering periods are also much shorter, and they can be grown from seed to harvest in as little as 65 days. The advantage here are that you can often fit an extra grow cycle in before the weather gets too cold for cannabis plants.
Autoflowers are smaller
Many growers see this as a disadvantage; however, their compact size is ideal for anybody growing indoors where space is limited. Growing in a cupboard or small grow tent is infinitely easier to maintain if you are using autoflower seeds. Aside from this their naturally short stature means that they are well suited to stealth growing, be it indoors or outdoors.
Autoflowering strains are robust
Thanks to their ruderalis genetics auto flowering seeds can grow and survive in much colder climates than photoperiod strains. For any outdoor growers in colder regions with shorter daylight hours, autoflowering seeds would be best suited.
Autoflowering strains are flexible
Auto flowering seeds can grow and flower under any light cycle all the way up to 24 hours of light. So, you can grow them outdoors, indoors, and even alongside your photoperiods if you have some spare space in your grow tent.
Autoflowers are easier to grow
Because of their compact size you can conveniently keep them in the same 10-15 litre pot from the start of the grow right the way through to harvest, removing the need to ever transplant them.
Buy auto flower seeds in the USA and worldwide
At MSNL seed bank we have an unrivalled range of the best auto flower seeds for sale. We ship to all US states, Canada, Australia, United Kingdom, and pretty much everywhere else in the world.
Autoflowers have become a game changer in the world of cannabis and have made good quality marijuana more accessible for the home grower. Autoflower genetics have come a long way in the last two decades, no longer are they small yielding low THC plants. Thanks to the extensive breeding programs of seed banks like MSNL, autoflowers have now developed into wide array of THC and CBD rich strains of all sizes and flavours.
Top tips for growing autoflower seeds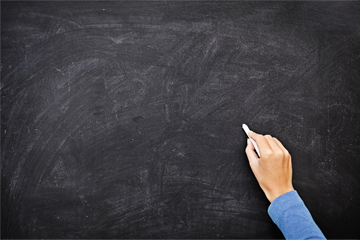 If done right, growing auto flowers can be one of the easiest, most hassle-free ways of growing cannabis. Their compact size and fast flowering times make them ideal for the average home grower, and now with the genetic crosses we have produced at MSNL there is no need to compromise on quality. By following these simple tips, you will produce even better buds from your autoflower grows.
Use a sensible light cycle - Although autoflowers can grow under any light cycle, using either 18/6 or 20/4 is advisable for optimum growth and quality. Cannabis plants like all living things need rest, so providing a short period of darkness of 4 – 6 hours will keep your plants will be healthy, and you will reap the benefits.
Choose the right autoflower seeds – It may sound obvious but the biggest precursor to good quality weed is good quality genetics. Choose a seed bank like MSNL that has a solid reputation and a history of producing high quality autoflower seeds.
Avoid re-potting autoflowers – Repotting can be stressful to any plant, but autoflowers have a much shorter life than photoperiods so it is important to make good use of the time available to optimize growth. Try planting your seeds directly into their final growing container after germination, this minimizes disruption and stress and allows the plant to make the most of its vegging stage.
Avoid silly mistakes – Easily avoidable mistakes such as over and under watering, nutrient burn and light burn can take weeks for a plant to recover from. Try your best to avoid making these mistakes with autoflowers. The growth period is much shorter so time is limited, and it can cause permanent stunting of growth.
Train your plants for optimal yields – Auto flower plants are naturally smaller and more compact, but that doesn't mean that you need to settle for mediocre yields. Using training techniques such as LST whereby you tie down the branches of the plant to widen the canopy, maximises light absorption and can massively boost yields.
Give them extra time if needed – Remember, although auto flower seeds grow much faster than ordinary photoperiods you still need to use the tried and tested methods of assessing when they are ready to harvest. Check the appearance of the trichomes using a jewellers loupe or magnifying glass to make a judgement on when they are ready. Some people grow autos for 10-11 weeks, although this may seem like a long time the wait will be worth it for better quality bud.
When should I harvest my auto flower?
| | | |
| --- | --- | --- |
| What to look out for | Effects of different harvest times | How should it look |
| Hairs are still white and are sticking straight out. | Don't Harvest - The plant needs more time, and it will likely have low THC and CBD levels. | |
| Thrichomes are 50% clear/cloudy. | High Energy - This is considered early to harvest, however some weed harvested at this time tends to give a more uplifting energetic high which some users may prefer. | |
| Trichomes are 80 – 100% cloudy and hairs have begun to darken | High THC - If most of the white hairs have darkened and the majority of the trichomes are cloudy the plant will be at optimal levels of THC production. Harvest now for potency. | |
| Trichomes are amber coloured and most of the hairs have darkened | Relaxing High - Once the trichomes have gone past the period of optimum THC levels they begin to turn amber. At this point the CBN levels increase and the high becomes more relaxing or "couch locked" for higher THC strains. | |
HOW LONG DOES IT TAKE FOR AN AUTOFLOWER TO GROW?
Autoflowers grow much faster than photoperiod strains and can grow from seed to harvest in as little as 65 days, but it does depend on which strain you grow. Here is an average time schedule for autoflower growth.
| | |
| --- | --- |
| Day | Growth Stage |
| 1-28 | Seedling / Early Vegetative stage |
| 28-35 | Pre-flowering stage |
| 35-65+ | Full Flowering Stage |
The first two stages will generally be the same regardless of strain, however, some strains, particularly sativa dominant autoflower seeds do have longer flowering periods. So, the full flowering stage can last anywhere from 30 – 40 days depending on the genetics of the strain that you are growing.
AUTOFLOWERING FAQs
ARE AUTOFLOWERING SEEDS FEMINIZED?
Yes, at MSNL seed bank all of the auto flowering seeds that we stock are feminized and will produce 100% female plants. This means they will produce smokeable buds without seeds or pollen sacks.
WHAT IS THE HIGHEST YIELDING AUTOFLOWER?
Big Bud Auto was developed with one goal in mind, to create huge yields. Thanks to its ruderalis genetics Big Bud Autoflower is a robust strain that will grow well in almost all climates with minimal training. Growing to around 100 – 120cm tall and yielding up to 600g/m2 in just 80 days you will have a compact plant full of thick solid buds that are ready to smoke.
WHAT IS THE HIGHEST THC AUTO FLOWER?
A potent cross of Sour Dubb and Chem Sister with a ruderalis, turned Gorilla Glue into the most potent autoflower you are likely to grow. With THC levels of up to 25% Gorilla Glue Auto flower easily rivals many of its photoperiod counterparts when it comes to potency and with yields of 500gr/m2 you will have plenty of bud to smoke from this little plant.
WHAT IS THE FASTEST FLOWERING AUTO FLOWER?
If you are in a hurry to get some bud, Cherry Pie Auto Flower can finish in as little as 6 weeks from flowering. New to MSNL and easily our fastest flowering strain, Cherry Pie Auto is a great-tasting fruity cross of Cherry Pie and The Fog. With a comfortable 16-19% THC Cherry Pie Auto grows into a modest-sized plant that is easy to maintain and ideal for the indoor stealth grower.
20 Years
Of Quality and Excellence
20 YEARS STRONG

The Original Seedbank since '99

FINEST QUALITY GENETICS

Premium Seeds from world class breeders

OUTSTANDING VALUE

The best deals available