The original Jack Herer was a truly extraordinary man, cannabis activist, author and all-round, general legend.  Such an incredible person could only be fittingly honoured by having an outstanding strain of marijuana created in his memory and named after him.  
---
History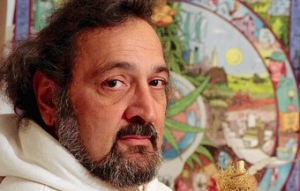 As is often the case with strains developed in the Reagan years (1981 to 1989), very little is known about the origins of Jack Herer other than that it first appeared on the scene around the tail end of the 1980s/beginning of the 1990s.  One of the few hard facts is that it was developed by Sensi Seeds, who are based in the Netherlands and it was definitely a known strain by the mid 1990s.  Most people believe that Jack Herer is a hybrid of some form of Haze, Northern Lights #5 and Shiva Skunk, which would fit in not only with its physical appearance and growth pattern but also with its medical effects.
The quality of this strain can be clearly seen by its perennial popularity, its string of awards and, quite simply, the fact that it is at least 20 years old and still going very strongly indeed in the face of competition from more modern strains.
Effects & characteristics
This means that the Jack Herer strain is a hugely versatile strain, which can be used at any time of day.  If you struggle to get going in the mornings, either because of physical pain or because of emotional issues such as depression and anxiety, then Jack Herer could be a good option to ease you into the day, although obviously not if you need to start off with a drive to work (or indeed anywhere else).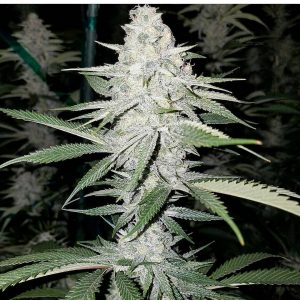 Likewise it could be used during the day to deal with pain issues and/or to shore you up when you're flagging emotionally (or just need an energy boost).Although it's not a classic "night-time" strain, it could certainly be used to settle you for sleep. As always, if you're planning on using marijuana to help you get to sleep, keep safety in mind.  Either be very, very careful to stub out your joint completely before you go to sleep or (arguably better still) use a vaporizer.
Speaking of smoke, not only does Jack Herer's smell glorious with menthol and citrus freshness balanced by earthy woodiness, it's also gentle on the throat, so those with respiratory sensitivities should definitely take a look at this strain to see if it meets their overall needs.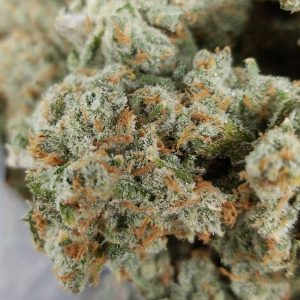 The aroma of this strain is a good reflection of its flavour.  The pine and citrus elements make themselves felt immediately but there is a solid body of earth and wood to give it strength and robustness.  Some people have suggested that this combination creates a herbal flavour, reminiscent of sage.
If you want a strain with a decent enough taste and excellent medical benefits, then Jack Herer could be just what you need.
Grow information
On average, Jack Herer has about 17% THC and is more than enough to deliver both prompt pain relief and a clear-headed, energizing high which is relaxed and happy rather than euphoric.  One of the great plus points of this strain is that there is a nice, smooth, seamless transition from the high to the body stone.  Although Jack Herer is only a smidgen Sativa dominant (about 55/45) and, as previously mentioned, produces plenty of resin, the stone is still light, albeit very relaxing and comforting.  Think of it as hitting the snooze button and snuggling under the duvet for a bit longer rather than hibernating.
Even though Jack Herer is only just Sativa dominant, it still grows tall and proud, up to about 2 metres in point of fact, so indoor growers are either going to have to make sure they have plenty of vertical space or be ready to get to grips with plant training.  Indoors, Jack Herer will flower in about 7 to 9 weeks.  Outdoors, this strain will finish about late September or early October, so it's probably only a realistic option for outdoor growers in southern Europe.
Growers should also note the fact that although Jack Herer isn't much to look at during the growth period, it certainly makes its presence felt with its odour during flowering.  This is very much citrus, with a hint of pine and while it can be delicious in small doses, it can easily get overpowering, so good odour control is a must.
Another point to remember is that while high resin production does tend to make a plant look pretty (thanks to all those glittering trichomes) as well as perform well, it also makes it very sticky.  Invest in a good pair of gloves and/or some decent hand-wash.
Jack Herer offers decent yields in the region of 500g/m2 indoors and 500g/pp outdoors and is moderately easy to grow.  Basically, just about any strain with Haze genetics is going to be on the demanding side but as Haze-influenced strains go, Jack Herer is reasonable in its demands.  If you're a beginner, you either want to choose another strain with which to learn, or take on this strain as a challenge and maybe try one or two plants alongside the grow you plan to use for your condition.
Jack Herer is a fitting tribute to one of the world's greatest characters, who is now gone but far from forgotten.  It's isn't the easiest grow in the world, but it certainly isn't the hardest either and if you can give it the care it needs, you will be rewarded with some outstanding buds.
Buy Jack Herer Strain by clicking here.
Alternatively check out our hottest sales deals by clicking here.