Top 10 High THC Strains 2021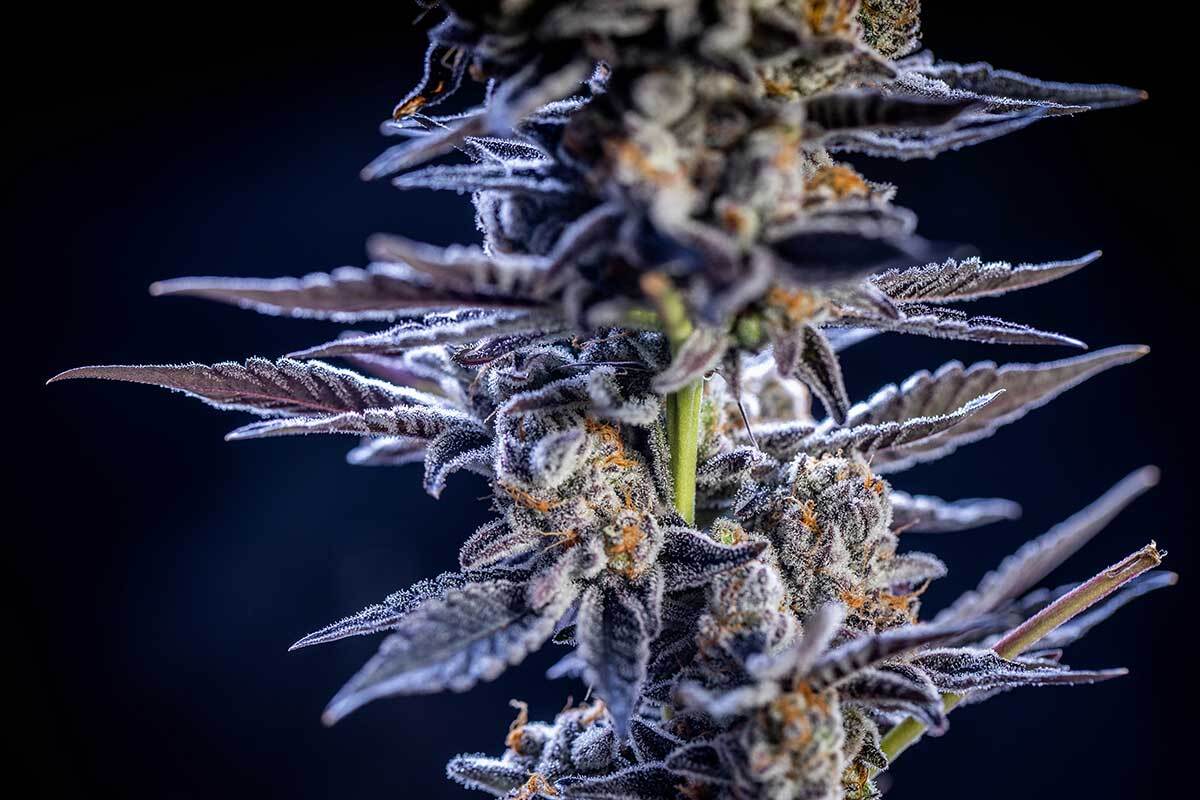 Every marijuana smoker knows about THC. It's the main psychoactive cannabinoid in the marijuana plant that many are looking for.  The main thing smokers, vapers, and dabbers enjoy about high THC strains is those mind-blowing highs. High THC strains can have you sitting on the couch lost in your own mind-bending thoughts. Or can have you giggling uncontrollably as you and your friends come up with high ideas. It all depends on the strains you use.
For those growing strains high in THC from marijuana seeds, they can also contribute to high resin production. This can be great for those that want to make hash, or just enjoy the super frosty look of their buds as they grow.

A strain high in THC can also be beneficial for medicinal users. Sometimes conditions can be so bad that medicinal patients find they have to use a lot of marijuana. Hitting the bowl or joint several times in a very short space of time isn't always a good thing. It can contribute to some unhealthy side effects, such as damaging the lungs.  High THC strains can help with this, as fewer tokes will need to be taken, but patients will still get the relief they need.
So, now that the benefits of high THC strains are understood, what strains are best when one is looking for high amounts of THC?  For both medicinal and recreational use, these are the top ten strains high in THC in 2021.
Updated on 2nd September 2021
Top 10 High THC Strains

Gorilla Glue
Gorilla Glue is a strain that combines two things many smokers love - a high THC content and all the pain relief you need. Gorilla Glue averages a THC content of around 25%, which is higher than most. It will leave users with that calming high they're looking for.
Bruce Banner #3
Known as BB3 to its many friends, Bruce Banner #3 is a cross between OG Kush and Strawberry Diesel.  Even though it's a balanced hybrid, it has average THC of 25% to 27%, so it packs a hulking, pain-killing punch.  The overall effect is a burst of that classic Sativa euphoria followed by a stretch of deep Indica relaxation.  Taste-wise, you get a rich, satisfying base of Kush and Diesel, topped with the sweetness of strawberry.
Gelato
If you like your THC on the sweet side, then you'll love Gelato.  It's a cross between modern classic Thin Mint Girl Scout Cookies and Sunset Sherbert.  Even though it's slightly Indica-leaning, it has average THC of about 26% so it's medically effective as well as tasty. The effect of Gelato is potent but balanced.  It starts with a rush of uplifting energy which gets rid of both pain and stress and then transitions into a soothing body buzz.  Taste-wise, it really is one for people with a sweet tooth, but it's mostly fruity sweetness rather than candy sweetness and there are notes of earth and citrus for body and freshness.
Mimosa
Like the brunch drink you love, Mimosa will deliver a refreshing and potent start to any day. The lively sativa is well-known for exhilarating and energetic effects that are perfect for daytime use, or wake-and-bakes, too. The popular hybrid is also just as notorious for its high levels of THC. This variety is easily capable of reaching up to 20-24% THC for a buzz that'll get you through everyday aches, pains and stresses.
Runtz
Runtz was recently named the Strain of the Year' by Leafly, and for good reason. The strain that's sweet like the candy it's named for in flavor, is just as fulfilling in THC levels too. This variety typically contains 20-24% THC and is well-balanced in effects. Considering, it's indica to sativa ratio is nearly equal at 55% and 45%. Its high potency will deliver a rush of euphoria, that's ideal for night or day and always good for an elevated buzz.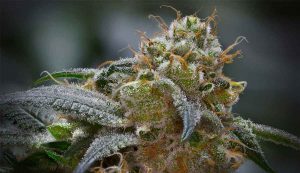 Sunset Sherbet
Sunset Sherbet comes from classic, award-winning genetics and is quickly taking its place as one of the industry's favorite newcomer strains. The hybrid is a cross of the notable Girl Scout Cookies x Pink Panties and shows off its genetics with potent levels of THC. This variety can reach anywhere from 18 - 25% THC and produces soothing, relaxing effects ideal for nighttime use and unwinding. While also uplifting the mind and elevating moods with a dreamy euphoria.
Do si dos
Do si dos is rising in popularity as one of the best and strongest hybrids available on the market today. This knockout strain is infamous for producing up to 25% THC for a potent experience, all-around. Upon first inhale, you'll feel the first hint of Dosidos' clear-headed buzz that instantly uplifts moods. As time goes on the high melts your body into a relaxing 'stone' with heavy sedating effects and couch-lock type symptoms.
Ice cream cake
More than just pretty to the eye, Ice Cream Cake boasts high levels of potency too. This gorgeous strain treats its growers to 20%-24% THC for elevated effects. The indica dominant hybrid is well-rounded in benefits and beloved by medical consumers for its ability to calm the body and mind, while relieving anxiety, pain and insomnia symptoms. Keep in mind, Ice Cream Cake is also highly effective at stimulating the appetite so get ready for a case of the munchies.
Girl Scout Cookies
Girl Scout Cookies is a cross between OG Kush and Durban Poison.  Even though it's only slightly Indica-dominant, it has average THC of 25% to 28%.  GSC is known for its energizing, creative, basically fun high, but it's still mainly Indica, so this is followed by a period of deep relaxation for both body and mind.  Taste-wise, there is a base of sweet earth, but it's smoothed by creamy flavours.  This is topped by sweet spices which are balanced by mint for freshness.
Wedding Cake
A balanced high, sweet, craveworthy flavors and high levels of THC? What more could you ask for. Wedding Cake is a triple-threat in potency, effects and flavors while easily producing 22-25% THC. As a cross of two classics, Girl Scout Cookies and Cherry Pie we'd expect nothing less. This variety delivers a fast-acting high with an invigorating boost of energy that slowly soothes into a calm, relaxing body buzz. The hybrid is ideal for day or night, whenever you need a punch of potent benefits.
Check out our hottest sales deals by clicking here.