The cookie strains are some of the most notorious in the world. In fact, there's an entire west-coast brand dedicated to the name. Over the years, cookies strain weed has been synonymous with crave-worthy aromas, pleasurable effects, and top-notch yields for growers, too.
So, where exactly did the lineage come from, how did the gene become so popular and what's up with the strain today? Find out all the cookies strain info you need to know, with this ultimate guide! Keep reading to become a cookies connoisseur.
The History of the Cookie Strain Lineage
Most notable strains in today's world of weed, have a long historied past dating back to landrace strains. But, not cookies. The cookie strain's past is much fresher and shows just how quickly it rose to fame. Cookies originally emerged onto the scene in the early 2000s and has been a west-coast favorite to get baked with since then.
Shortly after legalization, local California growers became busy crossing hybrids of some of the most legendary landrace strains. One of those hybrids to come out of this experimental time was the Cookies lineage.
The Cookies strain is often called Berner Cookies or Berner's Cookies, from the breeder that lays claim to originating the strain in the Bay Area. San Francisco native, Gilbert Millam Jr. AKA Berner was a part of a growing collective responsible for breeding Girl Scout Cookies. The strain hit the scene in 2007 and has gained notoriety since then.
A cross of Durban Poison and OG Kush, GSC was quickly an underground fave of Bay Area consumers whose market and culture were growing exponentially. Self-starter and entrepreneur by nature, Berner helped Cookies be front and center for the collective's marketing campaign. Which wasn't tough, since the strain was beloved locally for its soothing indica effects, and tantalizing aromas.
Now, "Cookies" itself is a brand synonymous with weed across the state of California and legal markets across the US. A success that's attributed to the mogul's advocacy and passion for consuming, growing, and breeding high-quality cannabis genetics for the masses.
So, what do consumers have to love when it comes to the Cookies strain's unique traits and characteristics? Let's learn more about the strain's appearance, aroma, and effects, next.
All About Those Cookies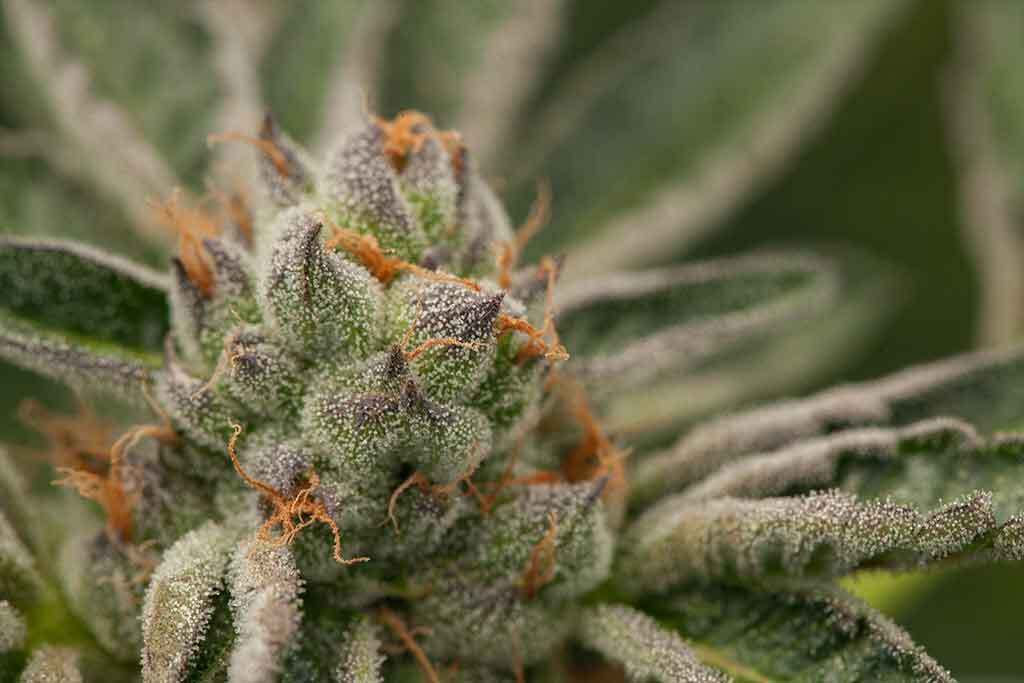 Of course, today consumers are more interested in the cookie strains' effects and characteristics rather than its history. Cookies strain weed has risen to fame not only for its elusive west-coast past, but its favorable traits, too. So, what's so special about the cookies lineage? Let's breakdown a full cookies strain review on effects, aroma, and appearance.
Cookie strains effects
All in all, cookies is one of the most beloved hybrids on the market today. Its lineage delivers euphoric effects for the mind, with soothing and relaxing effects for the body. This makes the strain preferable by medical consumers to alleviate symptoms of common conditions while keeping their mind focused, with bursts of energy. Most cookie strains also produce a mad case of the munchies, and are sought after to treat chronic stress and pain, anxiety, depression, appetite loss, and nausea.
Cookie strains aroma and taste
The cookies lineage tends to be high in the terpenes caryophyllene, limonene, humulene, myrcene, and linalool. The combination delivers the strain's luscious aromas and flavors of floral earthiness, that have a hint of dough-like sweetness. Hence, the cookies name. In fact, during growth cookie strains are often described to smell straight out of a bakery, and taste just as good after harvesting.
Cookie strains appearance
Cookies buds are favorbly oversized and often shaped like spades. They're typically dark olive green, with hints of purple and covered with eyecatching bright and vibrant orange hairs. Even better, the plants glisten with a heavy coating of sticky, crystal-like trichomes.
If you have a hard time finding a true cookie strain on the shelves, have no worries. The lineage has spawned a wide range of trending hybrids too. We'll cover the most popular, next.
Popular Cookies Hybrids to Know
Like we mentioned - you might have already grown or consumed cookies hybrids without even knowing it. Over the years, cookie strains have been used as parent strains to breed some of the most popular hybrids today. Here are just a few of the most notable crosses to come from the cookies lineage -
With so many pleasurable perks, it's no wonder why the cookies strain weed is popular amongst consumers and growers alike. So, now let's review the top tips for cultivating cookie strains.
Tips for Cultivating Cookies Successfully
If you're setting out to grow cookie strains yourself there are a few tips to help you be extra successful. Including -
Choose quality genetics - To ensure you have the best phenotypes with maximized levels of THC, and favorable growing traits - always choose top-notch, high-quality genetics. That means purchasing seeds from well-established seed banks or getting clones from a cultivator you trust.
Implement training techniques - Cookies is a strain that benefits from training techniques that maximize yields and can improve flavors, and aroma, too. The SOG or sea of green method is especially beneficial for Girl Scout Cookies and will help produce bountiful yields. The high stress techniques of topping and fimming can also improve yields for cookie strains, too.
Grow indoors - Overall, the biggest tip for cultivating cookies strains successfully are growing them indoors in a controlled environment. The lineage benefits from mild, dry climates in the temperature range of 68 and 80℉. Over the years, growers have found noticeable results that cookies strains produce higher yields indoors vs. outdoors.
The cookie strain list isn't just a thing of the past, as new crosses and hybrids emerge each year. Last but not least, we'll cover the top 2022 cookie strains to know.
The Top Three 2022 Cookie Strains
If you're seeking to grow or consume the latest and greatest cookie strains where should you start? Without further adieu, here's our top three 2022 cookie strain list to begin with.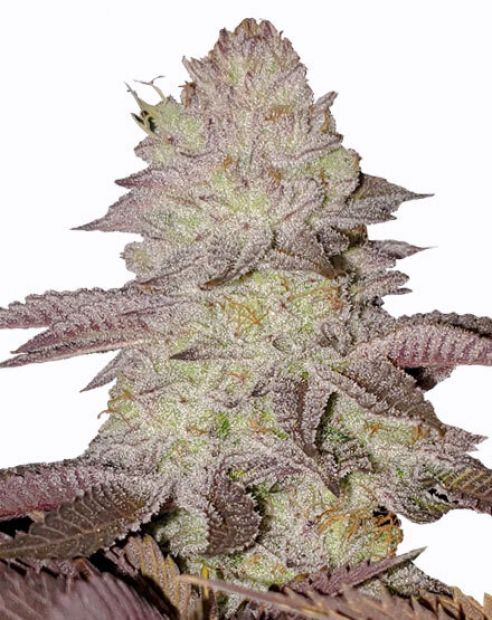 GMO Cookies is by far one of the best cookie strains hybrids to come out as of late, due to her high yields alone. The strain is a cross of the legendary Chemdawg x Girl Scout Cookies and proves its quality lineage with favorable effects, yields, and aromas. The strain is capable of reaching 600gr/m² and has a unique, pungent diesel scent that sets the genetic apart from other cookie strains. Plus its indica dominant traits are ideal for nighttime use, and relieving deep, physical pains while producing peaceful vibes for the mind.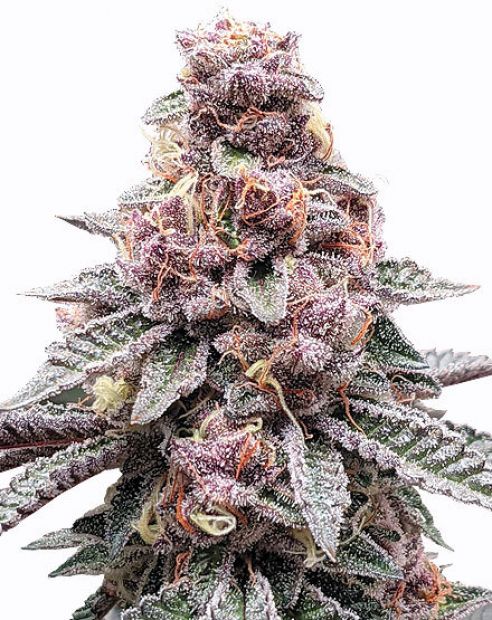 From first sight and smell you'll fall in love with Tropicana Cookies Purple stunning purple hues, that radiate with fruity, creamy, and sweet aromas. The strain comes to us as a rare cross of Purple Punch x Tropicanna Cookies which results in an elusive sativa dominant hybrid you'll keep coming back for more of. With 20-24% THC, the strain's potent effects are ideal for day or night producing an energetic bliss and uplifted mood.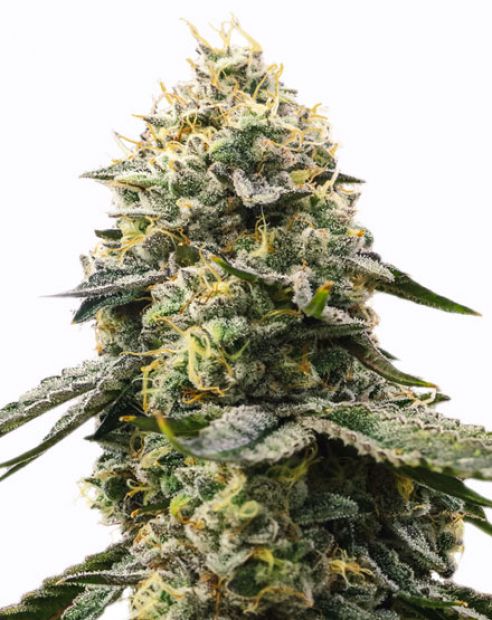 The one and only, premier cookies strain Girl Scout Cookies (aka GSC) continues to reign supreme in 2022. GSC treats its growers and consumers to high levels of THC, and favorable traits that are award-winning in nature. Claiming a variety of awards over the years, including the 2013 High Times Cannabis Cup. The indica dominant hybrid relieves a wide range of symptoms witih soothingly euphoric effects, and produces moderate yields for growing sake.
Experience The Love For Cookies
Want to experience the love for Cookies too? Get baked with your own cookie strains crops. The cookies lineage is preferred by medical consumers for its relieving, and soothing indica traits, and loved by growers for its ease in growth. Not to mention, it's pretty and tastes good too.

Get your hands on high-quality cookies strain seeds from world-renowned breeders at none other than MSNL. The original marijuana seed bank serving growers since 1999 with top-shelf genetics, cost-effective prices and grow tips for success. Browse our growing guides now, and shop the strains you'll cultivate next!